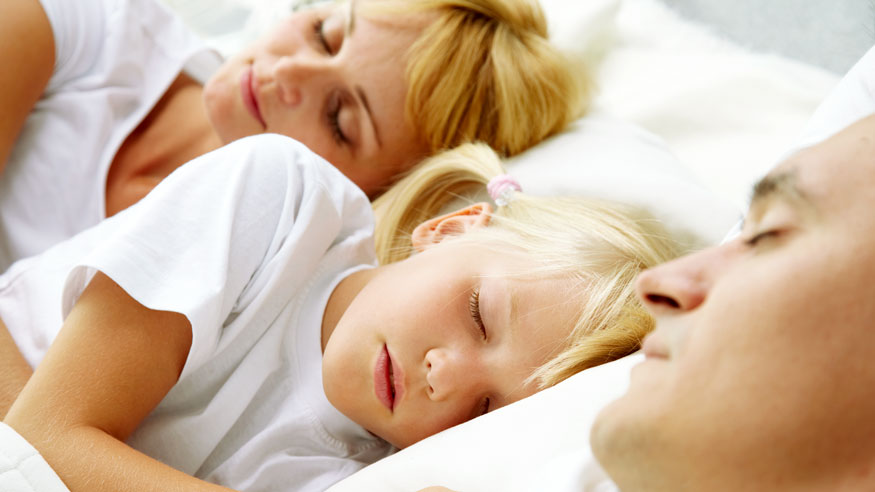 Prioritising Safety and Protection
With increased time spent indoors, it's crucial to have optimal safety solutions in place.
Our products help keep you, your family, and your possessions safe. So consider how you can help protect your family.
While security cameras, electric switches, power points, and home automation are exciting, it's equally important to prioritise safety with smoke alarms, motion sensors, surge protectors, and timers.
Our solutions help create a secure environment, giving you peace of mind.
Trust Clipsal to provide top-quality safety solutions for your home.
Smoke alarms you can depend on
A significant number of home fires occur each year in Australia. Our sense of smell decreases when sleeping, so early warning systems are crucial, especially with smouldering fires, to allow enough time to escape.
Photoelectric smoke alarms are a small investment as they help protect what matters most to you; your family, home and possessions, both valuable and irreplaceable.
Get to know your electrical switchboard
For most people, the home electrical meter box is a great unknown. We only tend to remember our switchboard if we have to open it up and flick a switch when we've lost power. But a basic understanding of what is (or isn't) there, and what they do, is important to help keep your family, home and possessions safe.
We recommend 3 levels of safety solutions for electrical protection of your home. An RCBO, to help protect people and your home, Surge Protection devices to help protect all the valuable appliances and devices within your home, and finally, an Arc Fault Detection Device to help protect your home from arc faults and potential electrical fires.
Our products are performance tested to Australian Standards and approved by electrical regulatory authorities. Speak to a licenced electrician about Clipsal safety solutions, today.
Home Protection in 3 Steps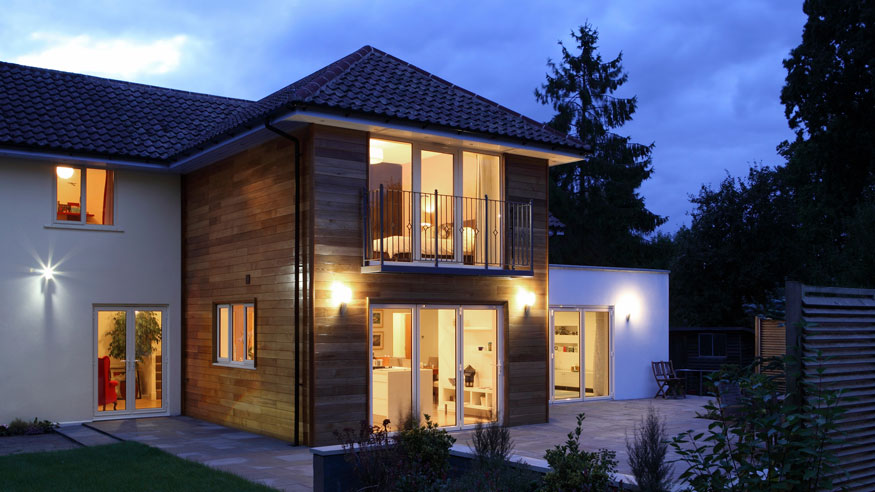 Intruders don't like well-lit homes
The best way to deter unwanted intruders is by having a well-lit home. Security lighting activated by motion detection, timers and sunset switches are effective and energy-efficient way to give them very few places to hide.
This type of exterior lighting also ensures you'll never be left in the dark between the car and the house, when your arms are full of school bags and shopping!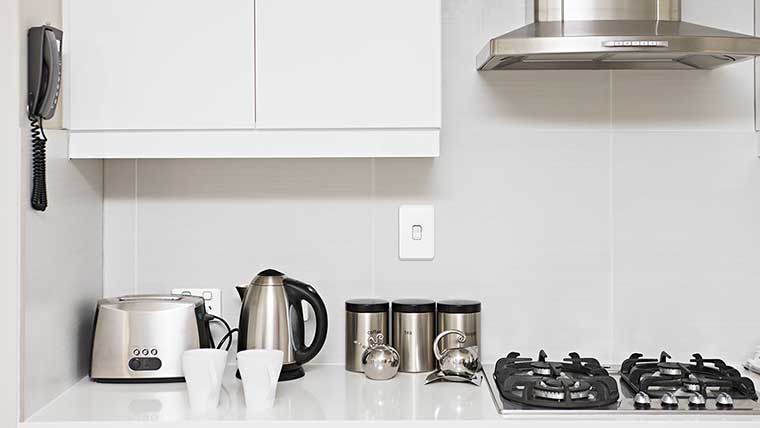 We put your safety first, every time
Electricity provides all sorts of wonderful necessities and niceties for the home. Warmth, ambiance, security, smart devices, energy monitoring and home automation systems. But, without the right safety measures, it can also put you in harm's way.
Clipsal Safety Solutions are designed to provide convenient access to power, safely. We'll keep you covered as you move around your home; inside and out.
Explore our wide range of Safety products, including the Night Walk motion sensor, Waterproof and Cooker electric switches, Surge Protection and child-friendly shuttered power outlets.