Trends impacting the residential market
We all want to live in a way that makes us comfortable. Whether that's having a nice home, relaxing and enjoying time with family and friends, or being content that the choices we make will positively impact the next generation.
As people's lives return to a "new normal", these "comforting" priorities are bringing about a shift towards sustainability and smart living – and with it, new opportunities in the future of home building.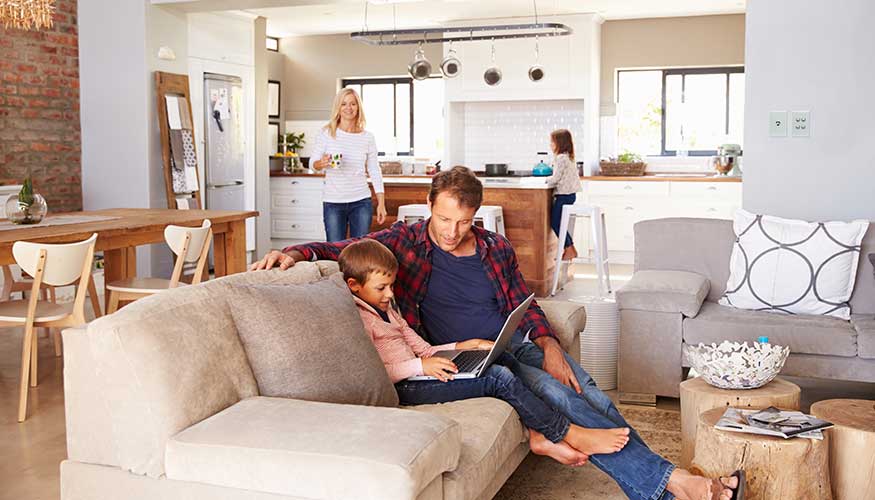 Trends in sustainability
As energy efficiency and sustainability progress is made in industry, the residential home is becoming one of the biggest consumers of electricity.
To counter this, building and designing for sustainability must become the reality – not just a trend.
Orientation, to take advantage of natural warmth and light is important, as is smart home technology and energy efficient electrical for new builds.
Trends for homeowners
The preference for home automation and smart living has seen an upward trajectory in recent times.
As a trusted advisor, you can deliver on the market trends that homeowners really want - things such as personalisation, multifunctional spaces, security and sustainability.
How to achieve the new 7 star rating
Meeting the mandatory new energy efficiency requirements for new homes can be much more than a box-ticking exercise.
There are plenty of lighting and electrical products and technology that will not only help your clients meet these new standards but enable them to have the connected home of their dreams, and the future.
Read how to aim for the new 7 star rating here.
Trusted partner for home builders
Clipsal by Schneider Electric is a brand founded on quality and innovation, designing electrical solutions for how Australians live, and allowing home builders to bring their vision to life.
We help residential home builders achieve their project goals by meeting their needs through strong collaboration and partnership.
The one-stop-shop for your next project
Partner with Clipsal
Bring your clients' home vision to life with our award winning design service.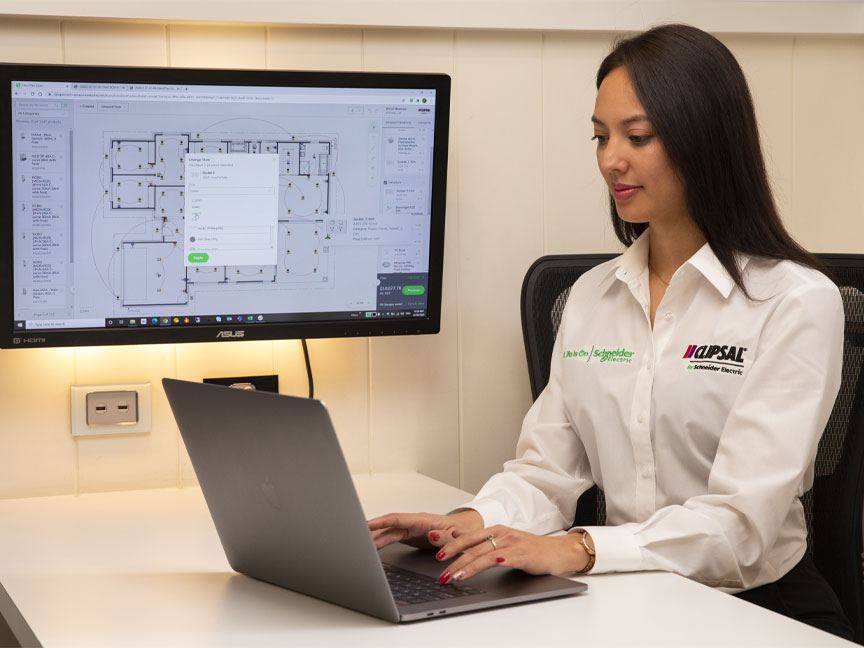 Clipsal Design Service
With our entire range, experience and electrical design experts at hand, your clients are able to get advice from a trained professional that will showcase and demonstrate how Clipsal electrical and smart home solutions can bring their home to life, now and into the future.
We offer the flexibility of a virtual or in person appointment where we'll explore the solutions that best fit their project and lifestyle including everything electrical from design and placement to safety and seamless sustainability.
Using our advanced Electrical Design software, a consultant will provide professional advice and inspiration walking your client through a tailored electrical plan step by step.
At the end of the consultation you and your client will be provided with an itemised electrical plan to bring their project to life.