The Thunder for Down Under
Have ultimate peace of mind, knowing Clipsal have made our weatherproof products ultra-durable.
Constructed from Heavy-Duty Plastics and Temperature Resistant technology, Weathershield® can withstand the frozen Snowfields of Thredbo, through to the heat of the Simpson Desert.
Rain, hail or shine, safely enjoy reliable power all year round, with:
Water and Dust Protection
Sunlight and Colour Fade Resistance
Impact and Corrosion Resistance
Both Grey and White Colour Options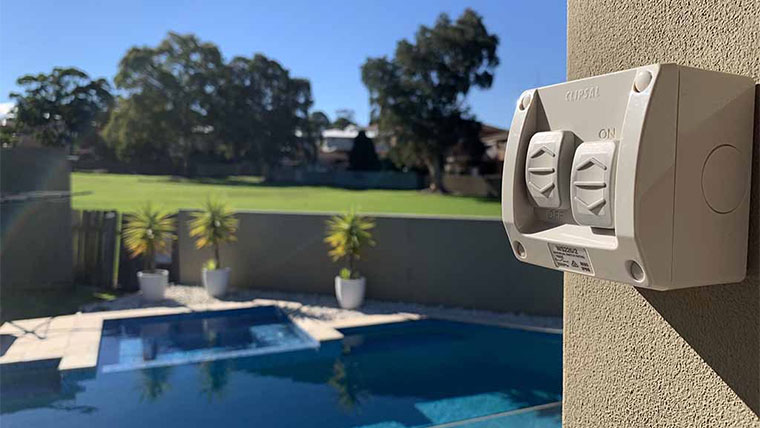 Weathershield Switches
Enjoy the Outdoors, Anytime
The impact resistant flush mounting Weatherprotected switches are designed to fit standard pattern mounting accessories with 84mm mounting centres.
Conventional Clipsal 30 Series switch mechanisms are used, and are marked ON and OFF. They come complete with a Weathershield® co-injection gasket and a mechanism shroud for additional protection.
Weathershield® Sockets
Power your outdoor lifestyle...
With both Single and Twin Gang Outlet models are available, you have the ability to power a range of appliances, from pool pumps, to phone chargers, outdoor heaters and the home handyman's favourite power tools.
The single and double units feature an all-in-one switch socket mechanism that eliminates the usual forest of wires looping the socket. There is also a double outlet (WSC227/1/2-RG) with separate terminals, can be controlled via separate circuits.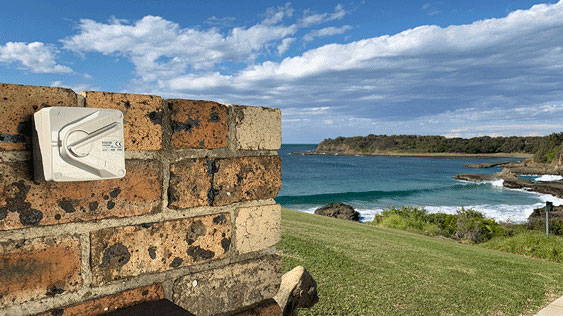 Weathershield Isolators
Set the temperature to your liking...
Perfect for use with Air-Conditioners and Water Heat Pumps, enjoy climate control both indoor and outdoors.
A robust range of Isolation switches suitable for virtually any external application, with single, double, triple and four pole Switches and Isolators from 10 to 80A. Along with easier termination and more wiring room, the Impact Resistant base and cover will survive the hardest knocks in almost any installation - and are all available with safety padlocking facilities and in Chemical Resistant Grey material.