Meeting the mandatory new energy efficiency requirements for new homes can be much more than a box-ticking exercise.
There are plenty of lighting and electrical products and technology that will not only help your clients meet these new standards but enable them to have the connected home of their dreams, and the future.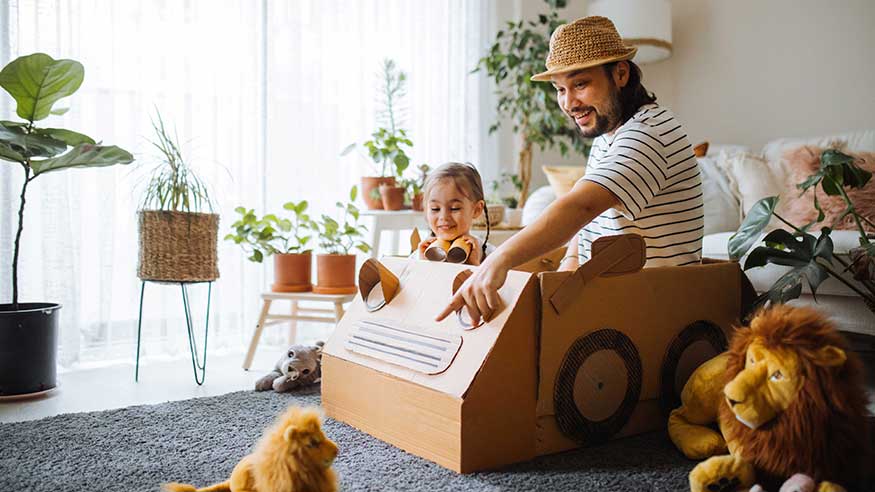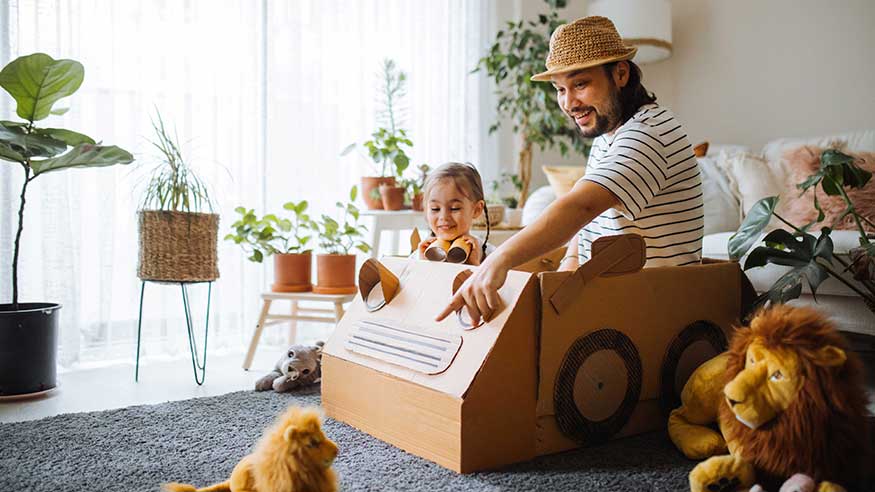 What is NatHERS?
The minimum level of thermal performance of new homes is raised to the equivalent of 7 stars under the Nationwide House Energy Rating Scheme (known as NatHERS). This will deliver a significant improvement in thermal comfort for occupants. There are exceptions for some climate zones.
NatHERS provides energy ratings for new dwellings. According to the government's NatHERS website, the rating scheme was introduced to help create energy efficient, resilient and comfortable homes for the future that cost less to run.
Things to consider that influence the rating include the orientation of the house on the block (passive design principles), glazing (window size, quality and shading), insulation, zoning in the house to allow for more efficient heating and cooling, paint colours (in most cases lighter colours will be more energy efficient), number of ceiling fans and energy-saving lighting and electrical.
What are the new NatHERS requirements?
The minimum requirement for new houses and apartments will increase from 6 to 7 stars (out of 10).
A new annual energy use budget will also apply, to account for a home's major energy loads, including heating, cooling, pool and spa pumps. Installing rooftop solar panels can be used to help offset energy usage.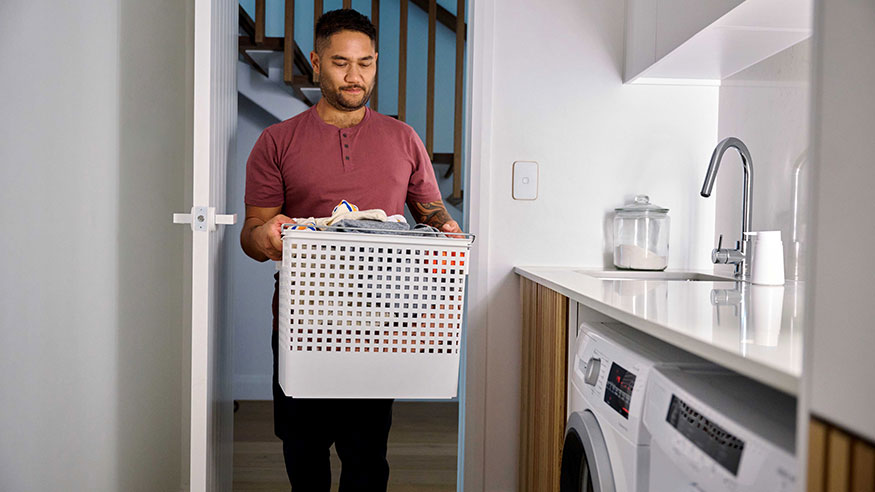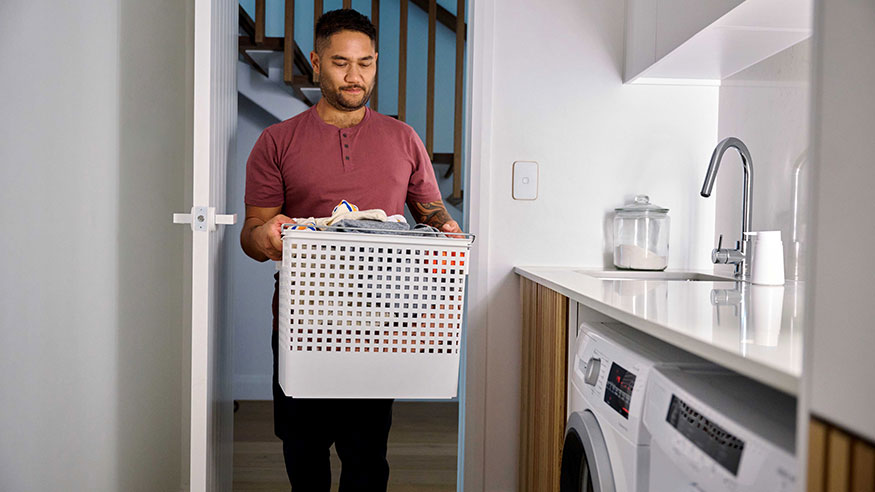 How can lighting design help meet these measures?
The switch to IC-4-rated LED lamps/luminaires, which can use around 80 per cent less electricity than halogen lamps, has played a big role in reducing the household energy load of lighting. The IC-4 rating is significant because it means it can be covered by insulation. This is the most important factor when it comes to achieving 7 stars but there are other ways lighting can play its part in reducing the energy load of the household.
For example, switches and lighting controls are an effective way to provide lighting only when it's needed.
Here are some tips & tricks to help:
Install multiple switches in a room to control different lighting elements (ambient, accent or task).
Consider multiway control of lights at the entry and exit of rooms to encourage users to turn lights off when not in use.
Use timers and motion/light level sensors for security lights and common areas.
Installing dimmer controls for your lighting provides ultimate control to create the perfect mood and ambiance, whilst also saving energy and running costs.
Install smart lighting, which can be dimmed, automated, or controlled remotely over a network by a device, such as a tablet or smart phone.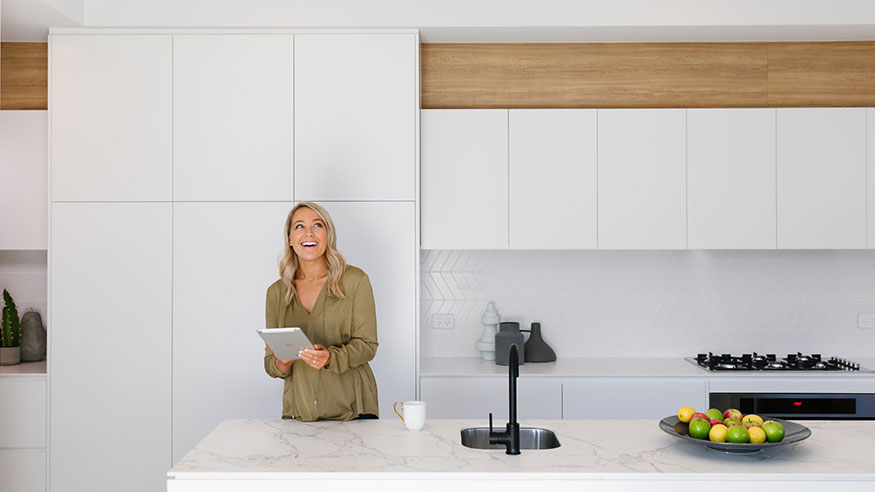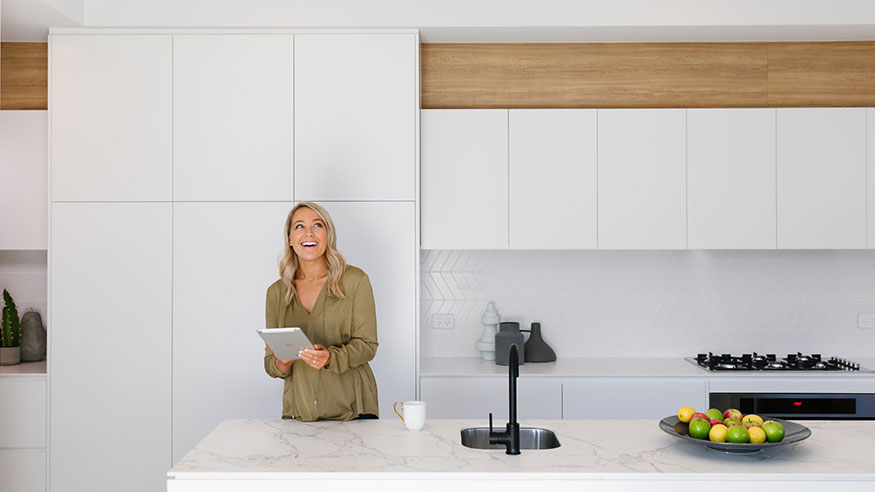 A connected home is a green home
A connected home is not only an easy way to live but it's energy efficient too. Wiser is an example of a scalable, automated smart home solution that controls almost everything in the home with a single app. This makes it easier to turn lighting, air-conditioning and appliances on and off, as needed.
Here are some ways Wiser helps save energy:
Control home electrical from anywhere with the app, so nothing runs unnecessarily.
Ceiling fans are a significant contributor to an energy-efficient house as the circulated air feels much cooler to the skin than its actual temperature, reducing the need for air conditioning. Installing Wiser-controlled ceiling fans allows them to be easily controlled and only used as needed.
3. Set Wiser moments or automations to control connected devices such as lights and blinds to reduce wasted energy.
4. Wiser dimmers can be used to provide the right light level for the time of day or application and can save energy consumption and costs as well.
5. Use the Wiser IR converter to control split A/Cs and avoid wasting energy when not in use. It can be programmed to turn on/off at preset temperature levels or to turn on just before you come home so you arrive to a perfectly inviting home.
6. Wiser automations and schedules can control bathroom heat lights and heated towel rails to save energy when they are not needed.
Find out more about how Clipsal Wiser Smart Home solutions can help meet the energy efficiency requirements for new homes.
Partner with Clipsal
Bring your clients' home vision to life with our award winning design service.
Tools to support your business
Latest News
Sign up to stay switched on with regular updates about Clipsal and Schneider Electric products, webinars and events.
Brochures & Catalogues

We have a range of collateral available to provide more information on our products to assist in your projects.
Electric Home Design magazine – a complete summary of our residential electrical product collection. Use it as a planning tool when you speak to your clients.
Showroom Selection Boxes

Register your interest in receiving a sample box of the latest range of Clipsal switches, and make a statement in your showroom.