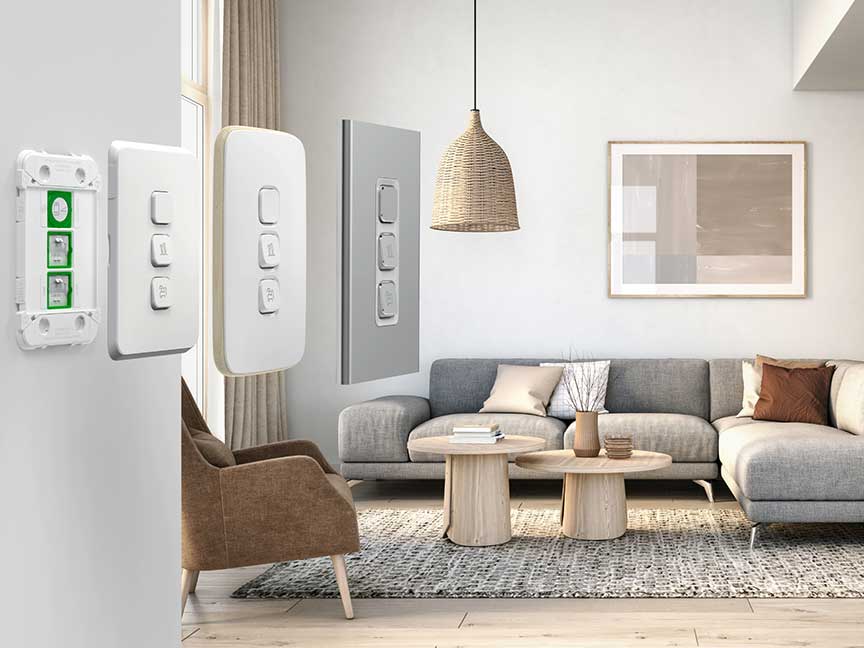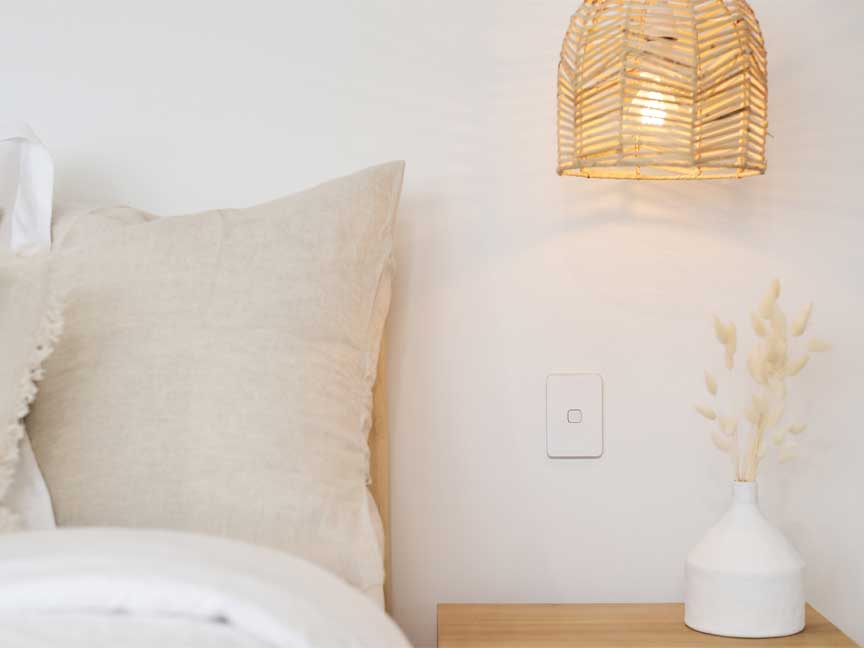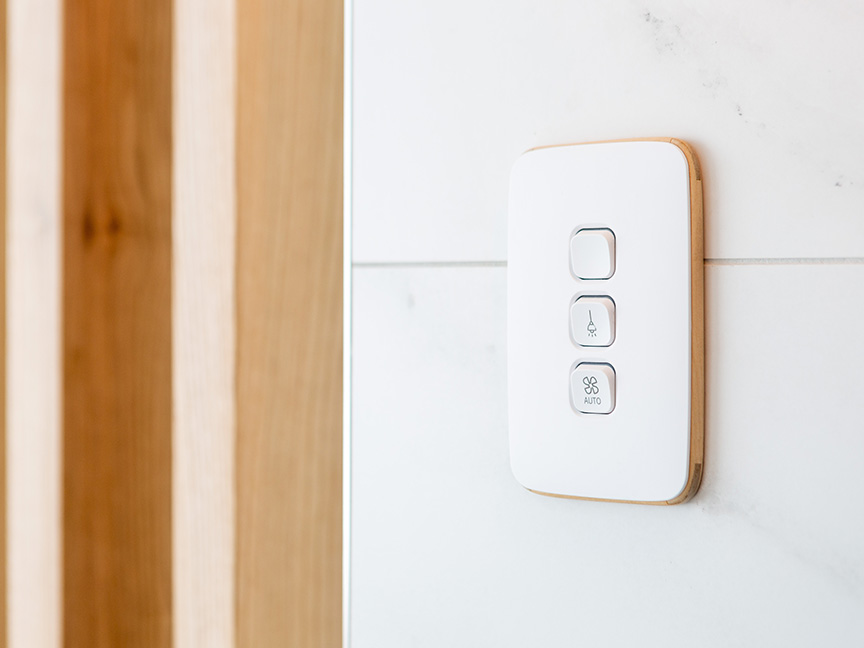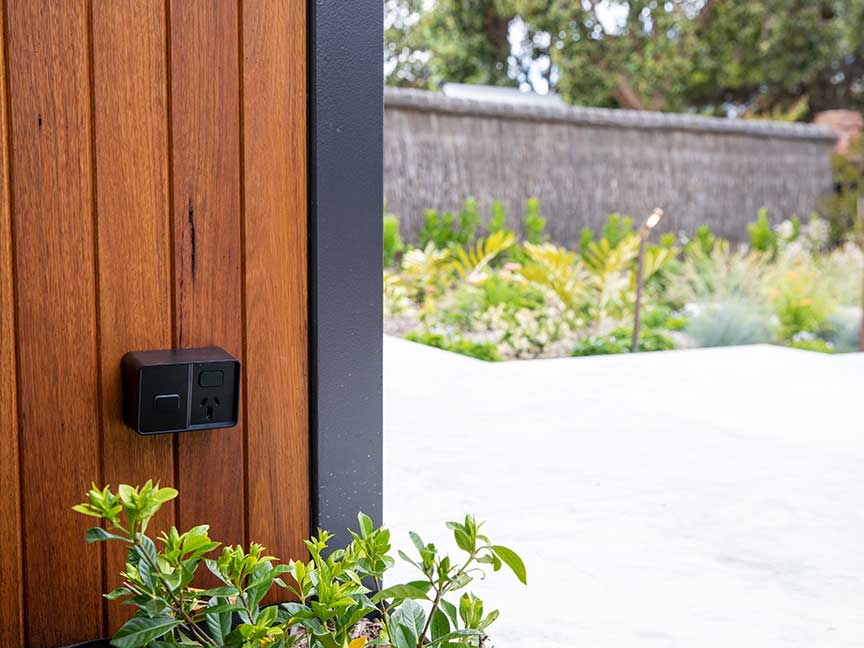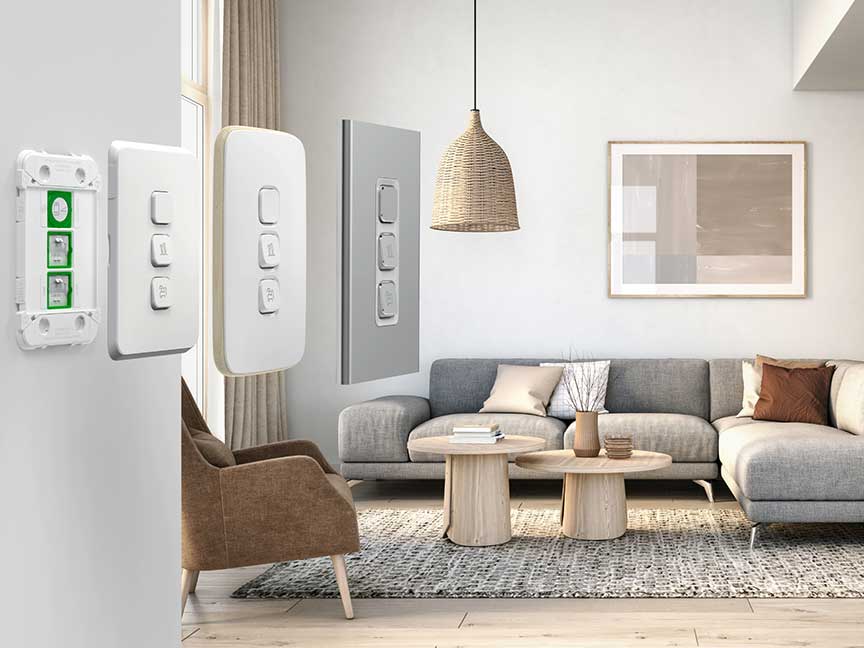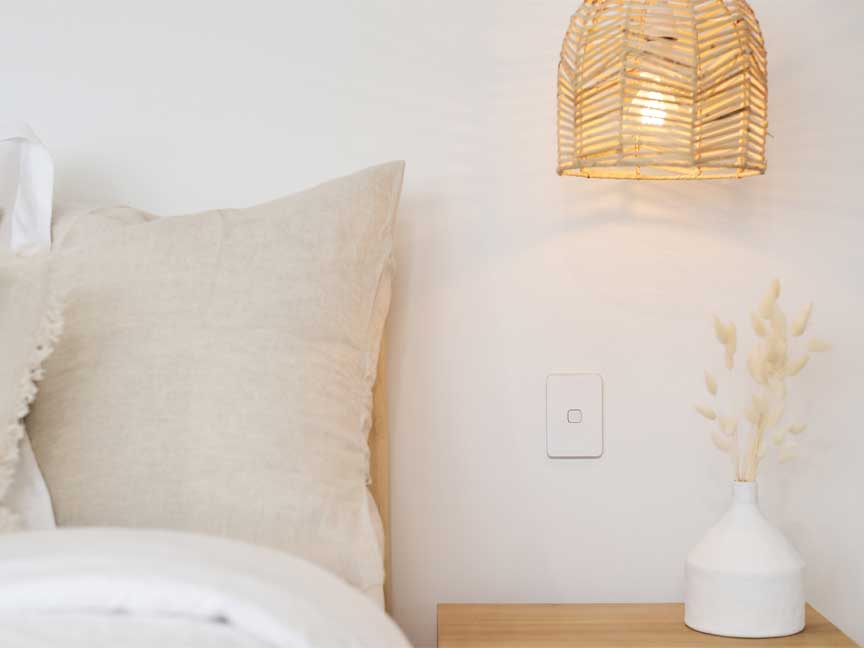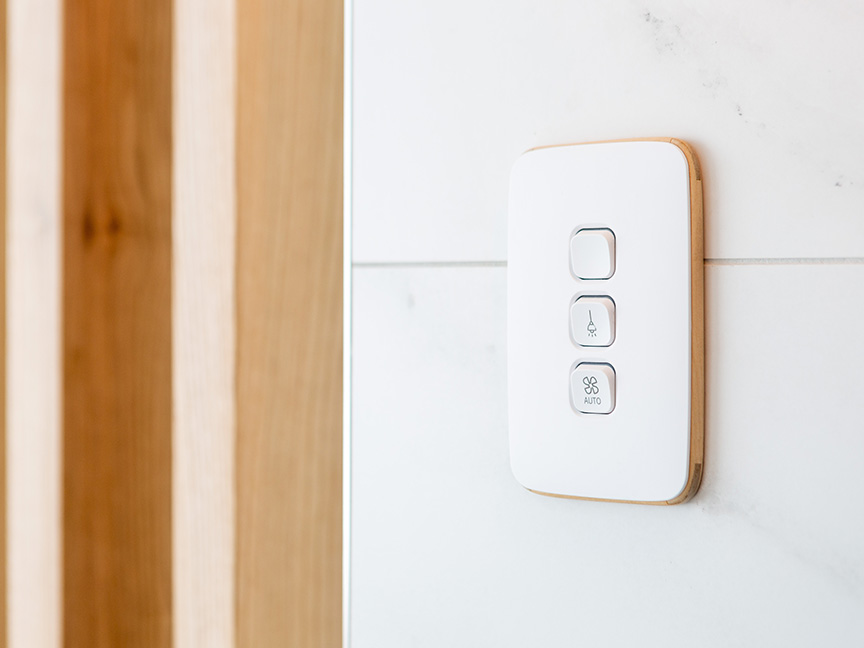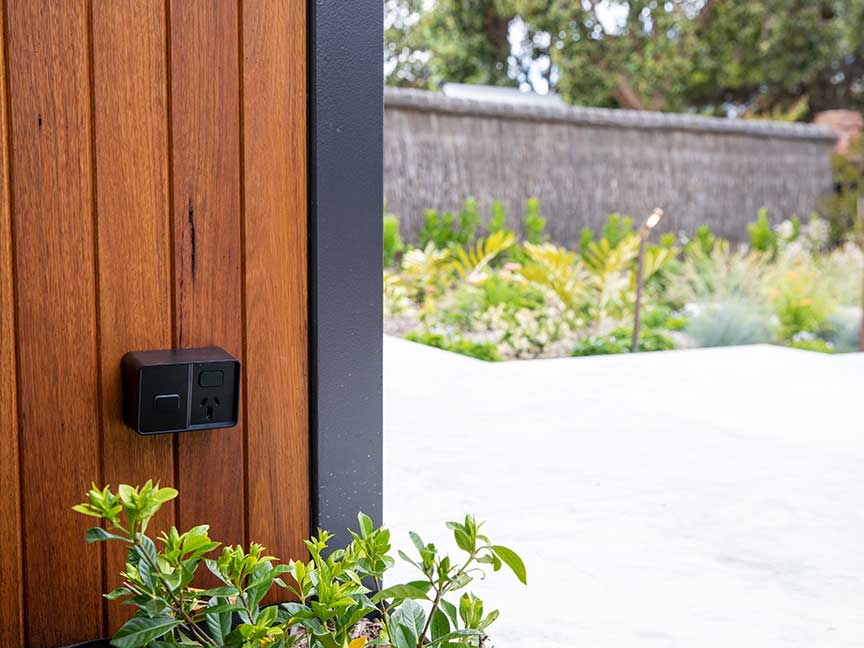 Come home to Iconic
From standard switches and power points, to simple smart home functionality, the award-winning Iconic range is the new standard in modern living for every home. Once the Iconic grid plates are safely installed by a qualified electrician, you can change your light switch and power point covers at any time. Simply clip off the standard skin and clip on a fresh new look! The range is available in three different designs.
The new everyday standard
With smooth curved edges and a matt finish, the base range adds the perfect finishing touch to any modern interior and is available in Vivid White, Cool Grey, Anthracite and Black.
Find your style
Cool to the touch, Iconic Styl features an extruded aluminum finish designed to catch the light. It looks particularly stylish in kitchens and bathrooms against modern splash backs or gloss tiles and is available in Silver, Silver Shadow and Crowne.
A hint of nature
Iconic Essence features a sustainably sourced timber surround which is manufactured using a combination of traditional and high-tech techniques, complementing natural building materials. The range is available in Arctic White and Ash Grey.
Outdoor like never before
Bring your unique indoor style outdoors with Iconic Outdoor. This award-winning range is robust, dustproof, and was built to withstand Aussie weather conditions. With smart connectivity and a modern design, it will add peace of mind and enhance the overall look and feel of your outdoor space. Available in Black and White.
Love the look but want to try it out first?
Simply opt-in to our newsletter and we'll send you a free pack of electrostatic stickers.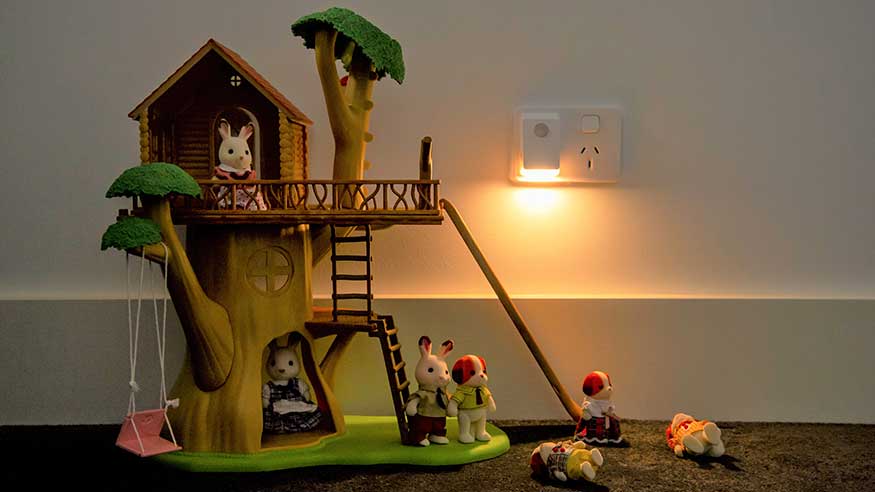 Night Walk Sensor Light
Keep little feet safe during late night visits to the bathroom with a Night Walk Sensor Light. It simply plugs into an Iconic double power point and activates a subtle LED light when movement is detected. It can also be used as a nightlight.
The perfect night light for kids' rooms, bathrooms and guest rooms.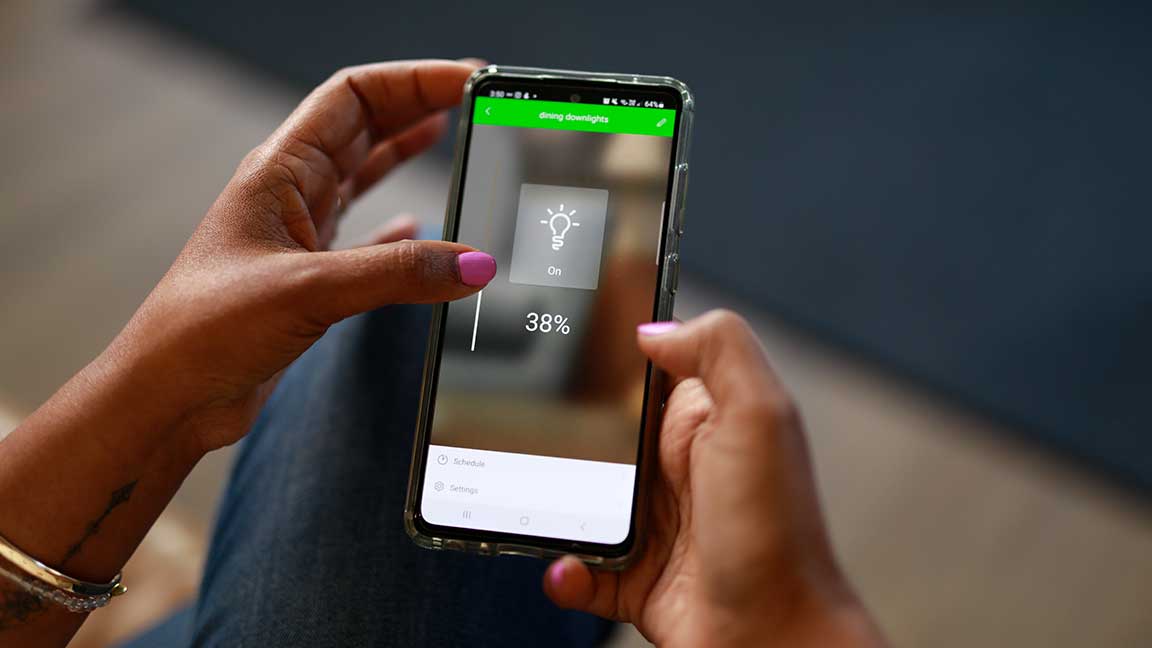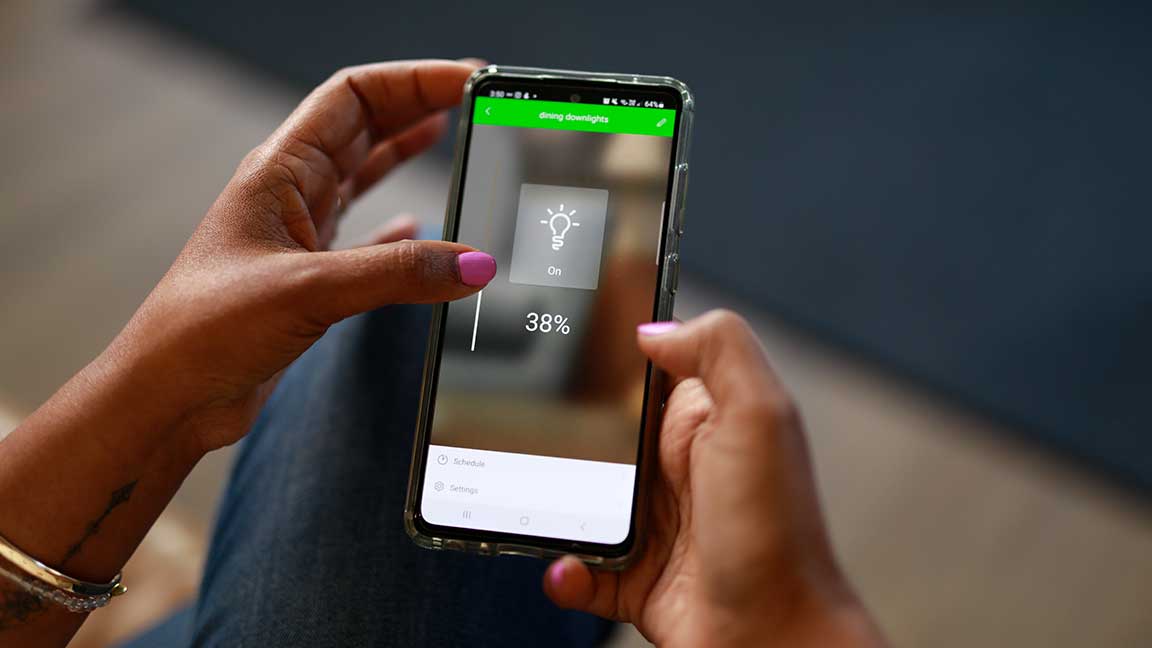 Smart Home Solutions
Home automation works for you
Looking for a little bit more convenience in your lifestyle?
Imagine the bathroom fan that can turn off automatically after a set time, to the ability to schedule lights to come on while you are away on holiday.
Iconic switches and power points have the flexibility to get smart and help you take a load off.
Better control and access
Forgot to turn the lights off at home?
With Wiser Smart Home you can have complete control of your home lighting, even from far away.
The Iconic range also has options so lights can be switched and dimmed from multiple locations. Perfect for bedrooms, staircases, hallways and open-plan living areas.
Take control of your home
Control appliances easily from your smart devices with Wiser Iconic connected power points.
The Wiser by SE app lets you 'pair to' the power point using Bluetooth, to turn appliances on/off, create schedules and use timer functions.
Available in standard Iconic, Iconic Styl and Iconic Essence skins; with a variety of colours and finishes to choose from.
Learn more about Iconic
Download our brochure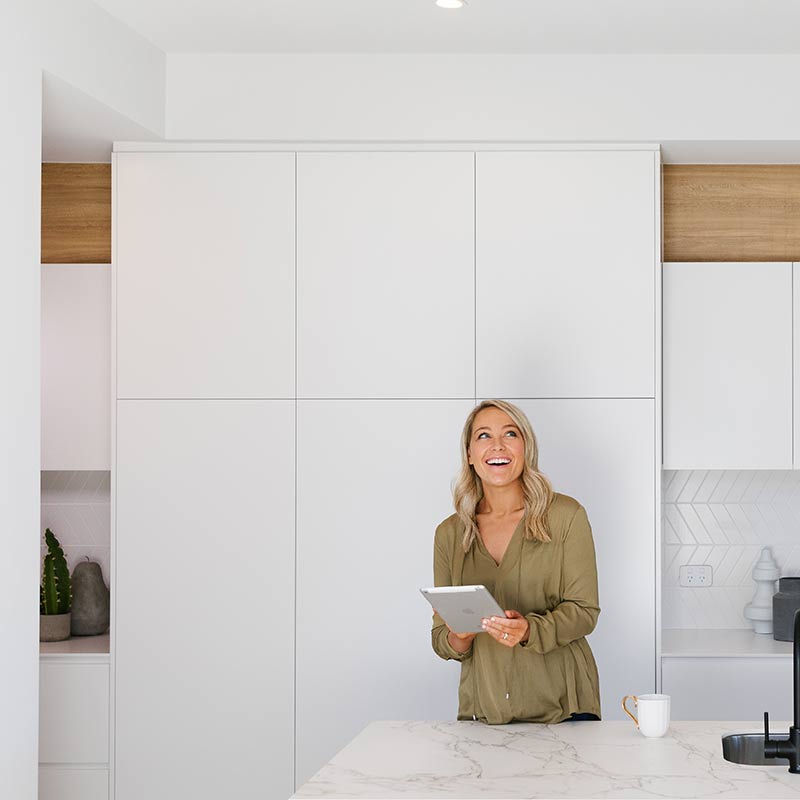 Sign up for more inspiration
Sign up if you'd like to receive news and commercial info from Schneider Electric and its affiliates via electronic communication means such as email. For more details, please read our Privacy Policy.