As demand for skilled tradies continues, electrical contractors are flat out.
Read how job management software can save you time and money.
More jobs are a plus if you can get them, but they also come with a higher workload — more quotes, more invoices, and more time spent buried under a pile of paperwork.
According to our latest report, tradies spend an average of 18.3 hours on admin each week. We think that's far too much time, and evidently, so do Aussie sparkies. Electricians are used to keeping up with new technology, and more and more business owners are turning to technology to help them stay organised, speed up business processes, and stay stress-free.
With high-quality job management software like Tradify, electricians can reduce their workload by automating their admin, digitising their documents, and even integrating with accounting software like Quickbooks, MYOB & Xero.
Take a look at the top six ways job management software can improve your electrical business!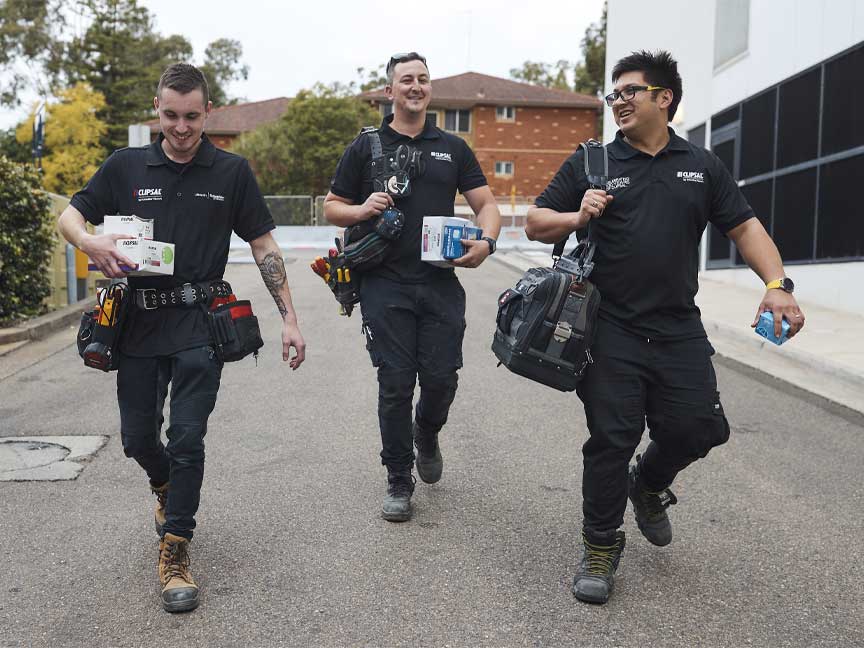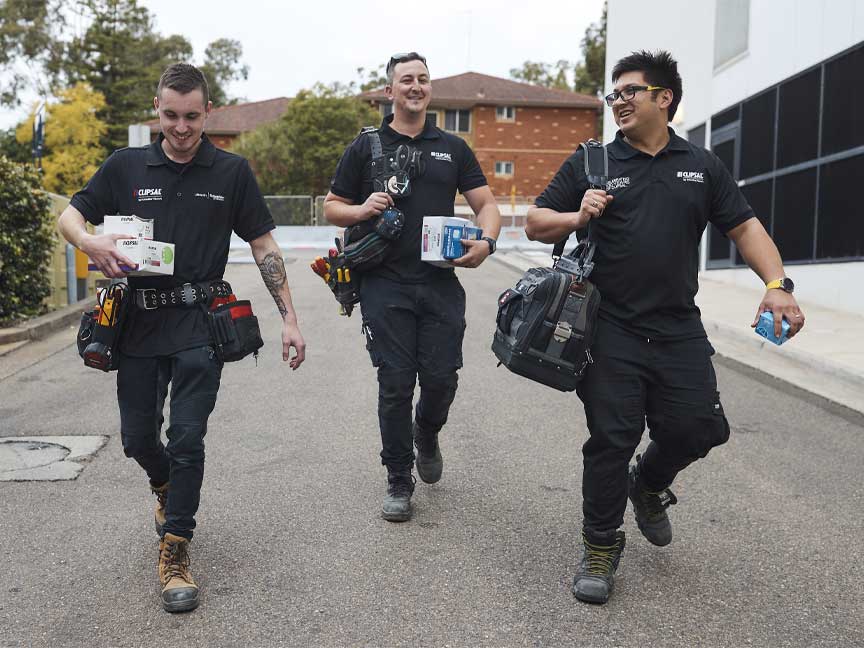 Get your admin sorted with tech
With the right technology, a trade business owner can get more organised, ditch the paperwork, save hours on admin, and live a life less stressful. There are apps that can help with every part of the job these days:
Smartphones & tablets have become the most versatile tools a tradie business owner can have, allowing you to carry a full digital toolbox right in your pocket.
Testimonial
"When my friend who runs a trades company was staying up until 10-11 o clock, I just laughed at him. I said, 'You don't need to be doing that!' It's so easy. It's been life-changing."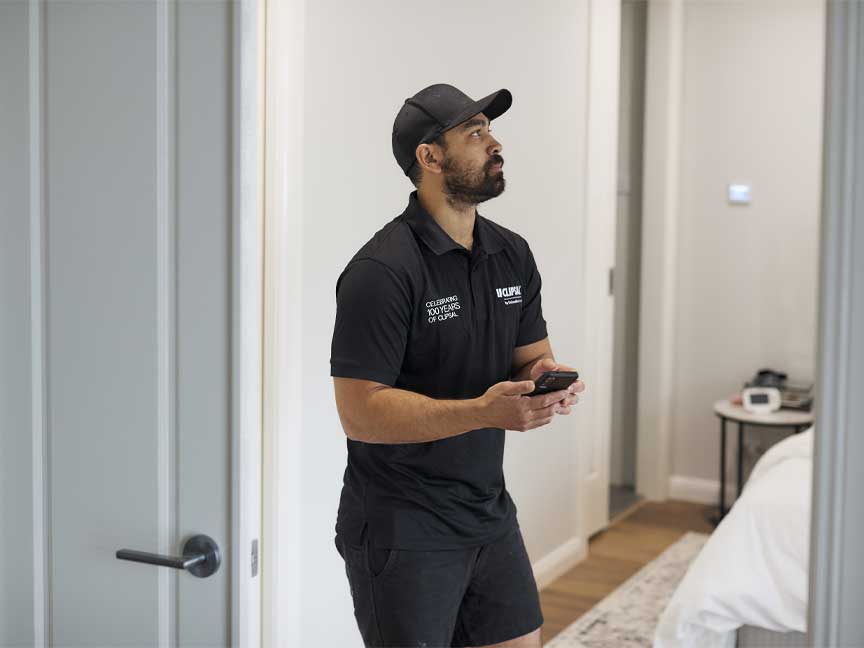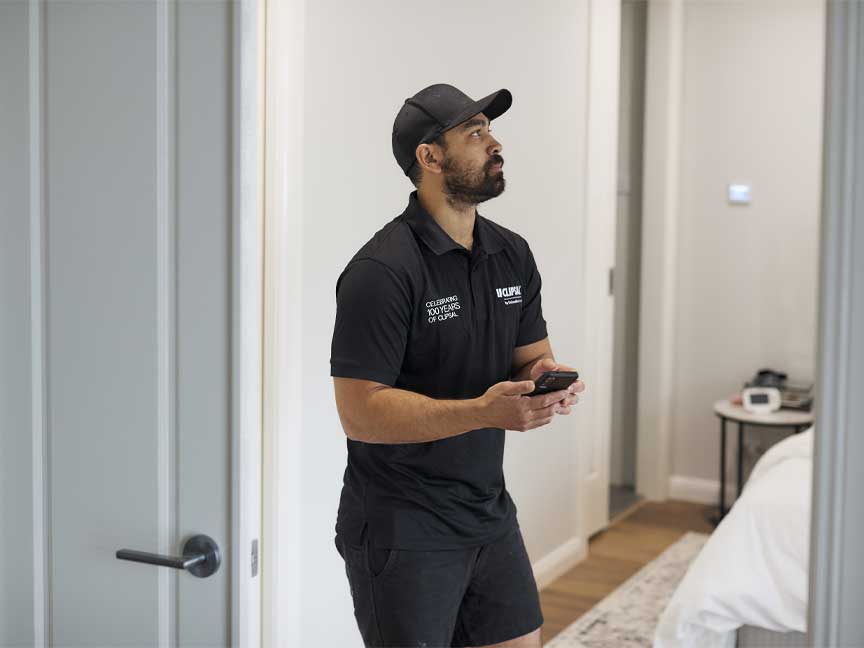 Make more money on jobs
Manual systems like pen and paper or a spreadsheet can seem like the best solution to your admin woes but often will result in disorganisation. Missed jobs, unchased invoices, and inaccurate quotes can leave money on the table. Drop a few fittings or a couple of hours off an invoice, and your profit margin might disappear entirely.
Even with good records — if you're saving all your invoicing for the end of the month, it might not be obvious which jobs certain records relate to. Without the ability to tick off admin on the fly, things fall through the cracks. This can mean you might not have a clear picture of which jobs are making (or losing!) you money, or if you're even quoting jobs at the right rate.
Keep track
Job management software lets you keep track of costs and prices with easy price lists and timesheets, helping you to record time and materials against a job immediately for faster, more accurate quotes.
Eddy Kendall of Kendall Electrical knew he was probably losing money on jobs:
"I wouldn't have a number on how much profit I was making. I'd go out to these little jobs without writing them down. I could have lost money from not including stock on invoices."
"As soon as I got Tradify I was like, 'Woah! I'm not going back.'"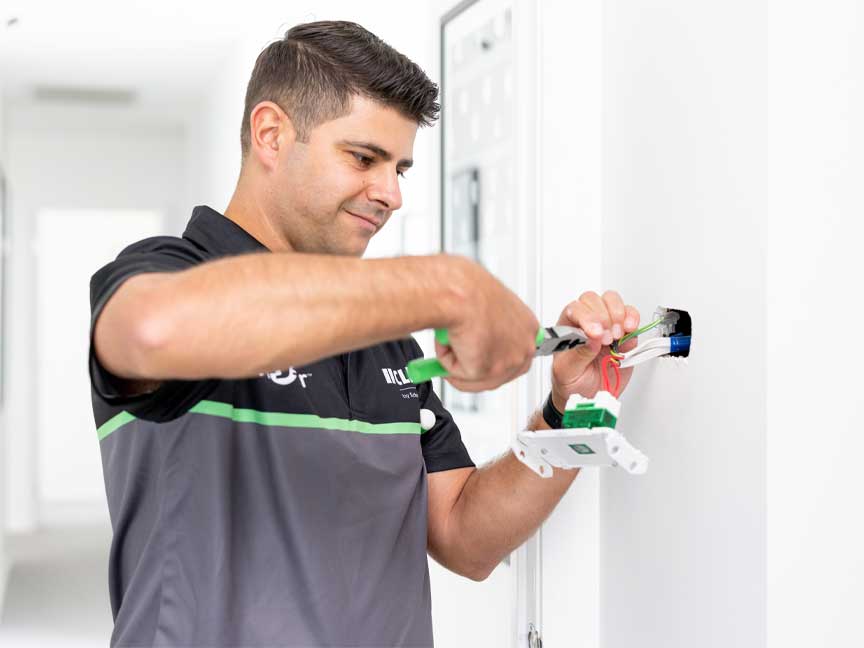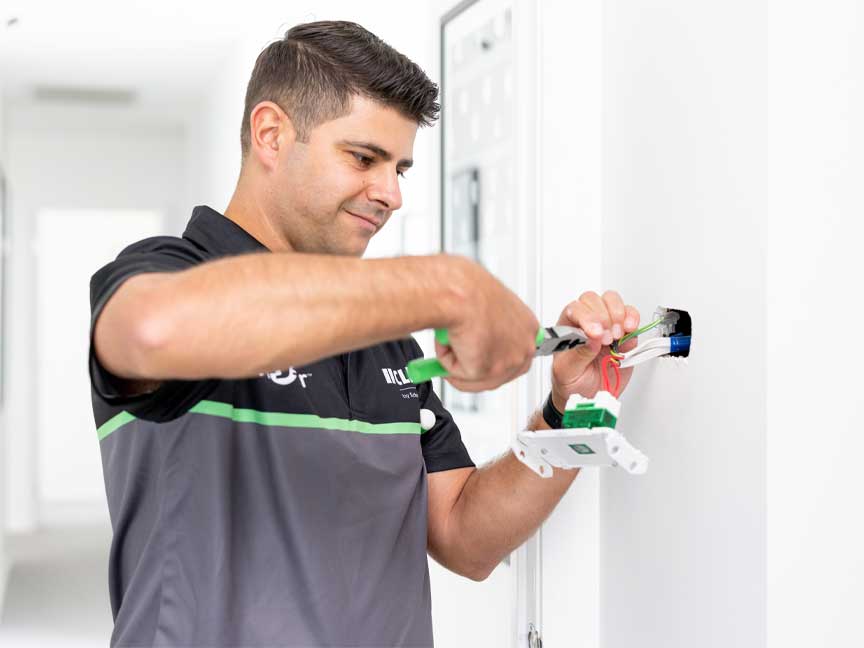 Take control over every part of your business
It doesn't matter how big or small your business is, if you've got admin and paperwork to deal with, then job management software will make your life easier. With Tradify, you can use the app to save time and money and increase business efficiency with the following features:
More benefits
"I have mates who run their own trade businesses, and they want to know how I can run my own electrical business and still spend time with my family. They're always asking me, 'Why aren't you doing this at night?' Well, I don't need to, I'm doing it all during the day."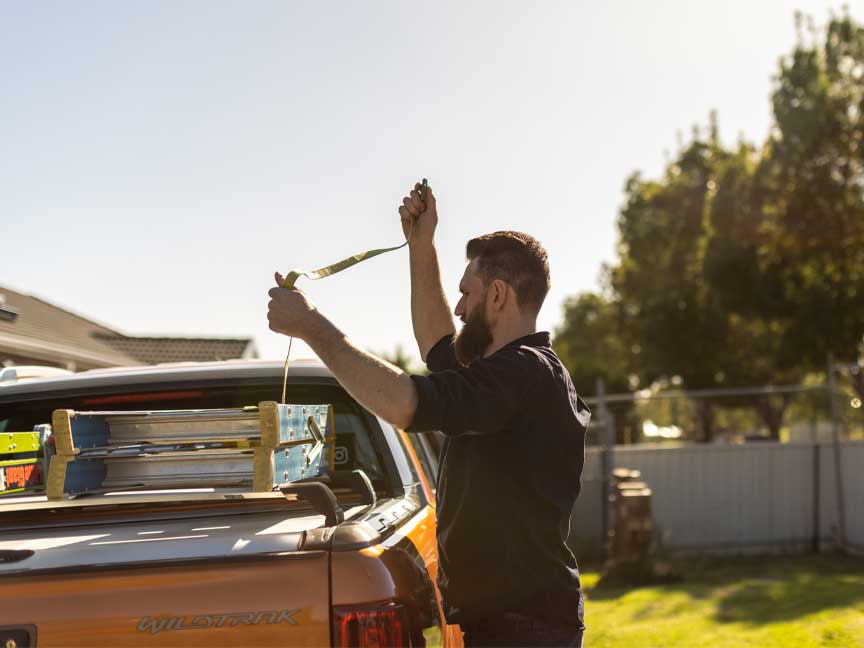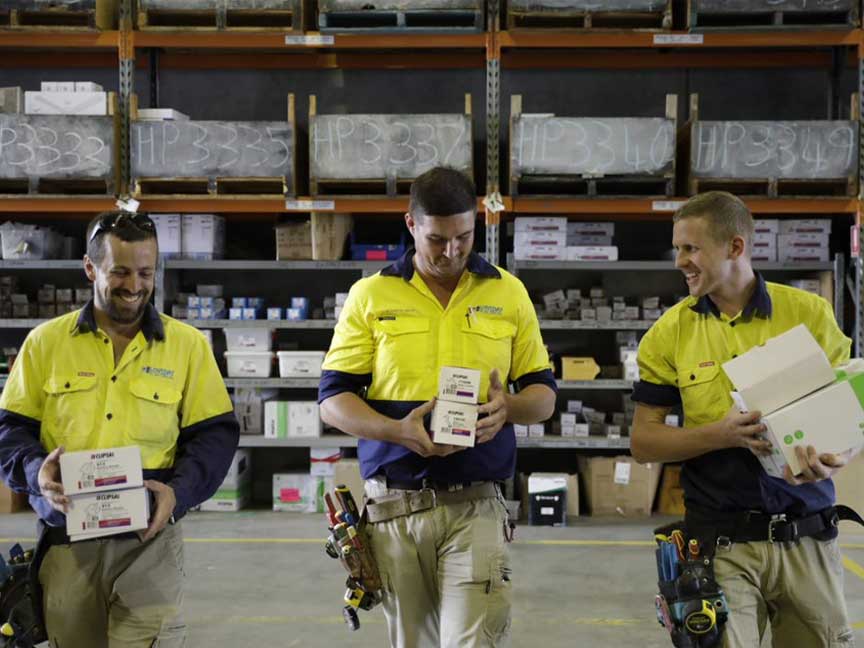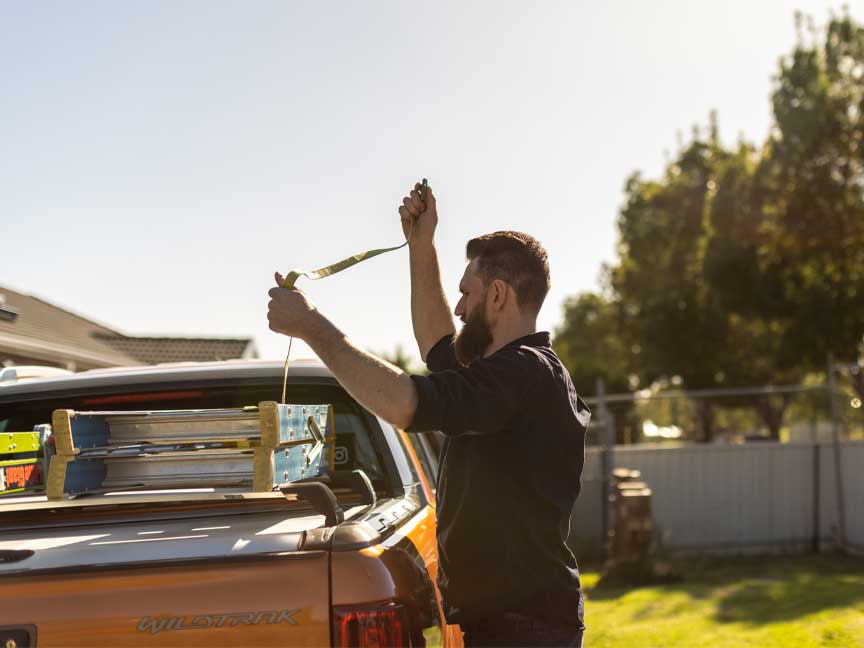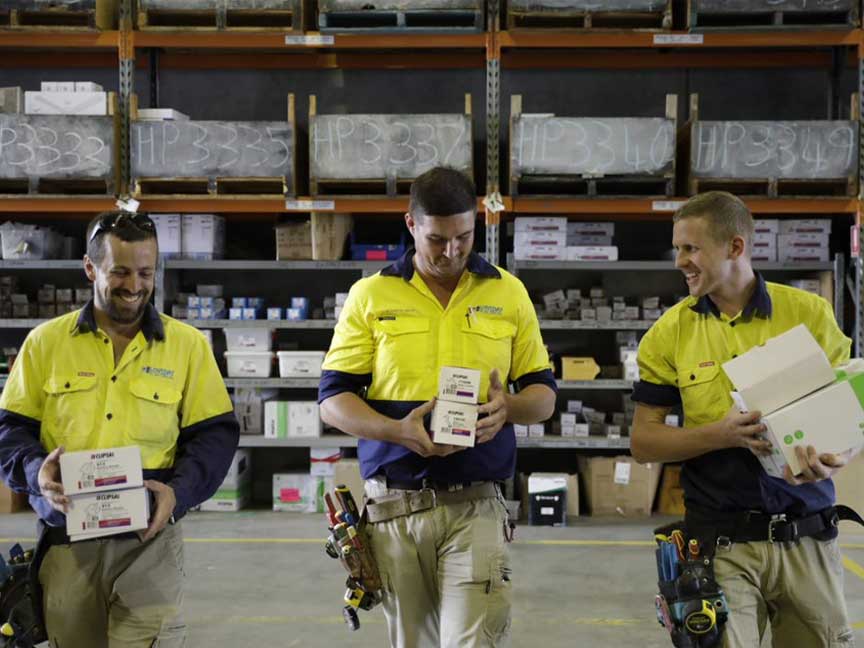 Win more work
With the right system to stay organised, you'll create happier customers. Professionalism gets noticed, and a good reputation spreads like wildfire. Make more money, and get some free time back again!
Quote & invoice immediately: Fill out all your job details onsite and have the quote ready by the time you leave. You can also send invoices right from the mobile app as soon as the job's done.
Let Tradify chase clients for payment: Sending invoices through Tradify means you can see if clients have opened them or not. Better yet, you'll be able to schedule automated payment reminder emails or texts to chase customers who haven't paid their invoices.
More benefits
Offer customers an online payment option: Going digital means you can provide customers with the freedom to pay with a credit card. Just submit the invoice and watch the system work to get you paid.
Lift your bottom line: When your team can do their timesheets and job notes on the go, it means more time on the tools and more money in your pocket.
Grow your team without growing your workload: With a proper system, you'll be set up to scale your team without being chained to a desk. Make admin easy – that's the shortcut to a happy team of tradies.

"With Tradify, it's so easy to quote, so within 10 minutes of the customer ringing you, boom – the quote's done. Emailing it straight back to them – that will win business." It shows you're quick and efficient. If it takes you a week to get back to the customer, they've gone elsewhere."
Manage jobs with ease
Between playing phone tag with customers and organising your team, managing individual jobs can seem like a full-time job. It doesn't have to be this way though! Keeping everything organised has never been easier thanks to job management software. With up-to-date schedules, accurate timesheets, and job notes, you'll have everything you need when it comes time to invoice.
Tradify gives you the power to:
Get more organised so you can focus on growth and productivity within your team.
Increase efficiency, stop chasing timesheets, and spend less time on the phone with staff and customers.
Schedule and plan your work so your employees know exactly what to do, and where and when to do it. You can even make updates to schedules and tasks in real time on the app and send a notification.
View job progress using real-time GPS location tracking and job updates made by your team.
Testimonial
"The biggest drawcard with Tradify is when I need to think about work, I open it up and everything's there. On my days off, I can switch it off and not think about it anymore because I know everything's taken care of and I haven't missed anything."
Get paid faster
Experiencing payment delays can cause unnecessary stress and impact negatively on your cash flow. Job management software can help you get paid faster.
Have you or your staff worked additional hours on a job or had to make a run for more supplies? If so, no problem. Simply update this info in real-time using the Tradify app and you'll have an up-to-date invoice ready to go as soon as a job's complete — whether you're in the office, on the tools, or in the van.
Tradify also allows you to:
Track whether customers have viewed your invoice or not.
Schedule automatic payment reminders via text or email.
Let customers pay online, hassle-free, with Stripe.
Tradify in action
"If you leave a job without finishing your paperwork, you end up paying for that time. If you can get it done quickly while still on-site, then that's a cost you can factor into your final invoice."
Watch how Tradify has reduced admin pain for Club Clipsal member Anthony Di Palma of ADP Electrical (QLD).