Exploring smart home technology for everyday comfort and convenience
Have a quick look around your home. You'll probably find furnishings, personal items, appliances and devices that add to your overall comfort, convenience and security. Even if you don't think you have a smart home, likely you will also find at least a handful of things that allow you to easily control and automate your space. Perhaps a smart TV? Bluetooth speakers? App-controlled cameras?
Having a smart home doesn't have to mean you are living like The Jetsons. Instead, a smart home is one that uses technology to control or automate the everyday systems you have in a way that works for you. Not just technology for technologies sake, smart home systems can help you more easily reach your goals – whether that's to be a better environmental citizen by being more energy efficient, to keep your family safe and secure, or to make life easier with convenience, comfort and control.
A solution to suit
Imagine it's time to wake up in the morning. Instead of your alarm beeping, you have set your smart lighting to gradually turn on in the bedroom, as well as your audio system to play your favourite tunes. Hopping out of bed and heading into the bathroom you note that your underfloor heating is being controlled properly so the tiles are comfortable under your feet.
Your heated towel rail has automatically turned on so when you step out of the shower your towel is warm and dry. In the bedroom dim lighting greets you in the morning, giving your eyes time to gradually get used to the brighter lights. The TV is turned on so you can catch up with the day's news while you have your breakfast. Lights in the kids' rooms automatically turn on when it's time to get up, and once you are ready to leave the house, you can check on your App that all lights and appliances that need to be off, are.
A smart home system like this adds comfort, convenience and efficiency, and with a little thought and imagination, you can set up a solution that will have you wondering how you ever lived without it.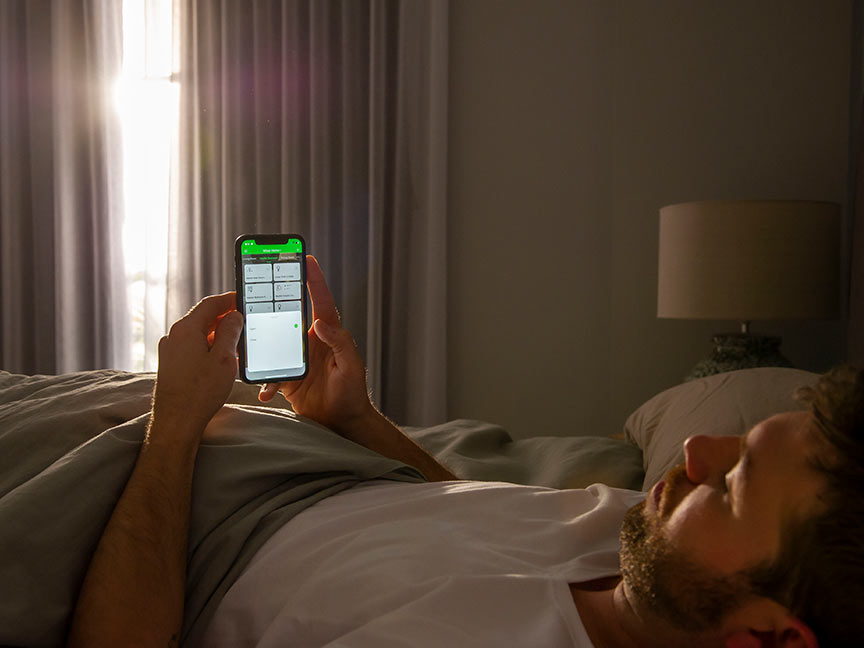 A smart home that works for you
Depending on the devices you want, your smart home could come together with technology that is a simple, stand-alone system, or you can get a more comprehensive solution that brings all of your systems into one interface. There are options that let you start small, and then add onto them as your needs change.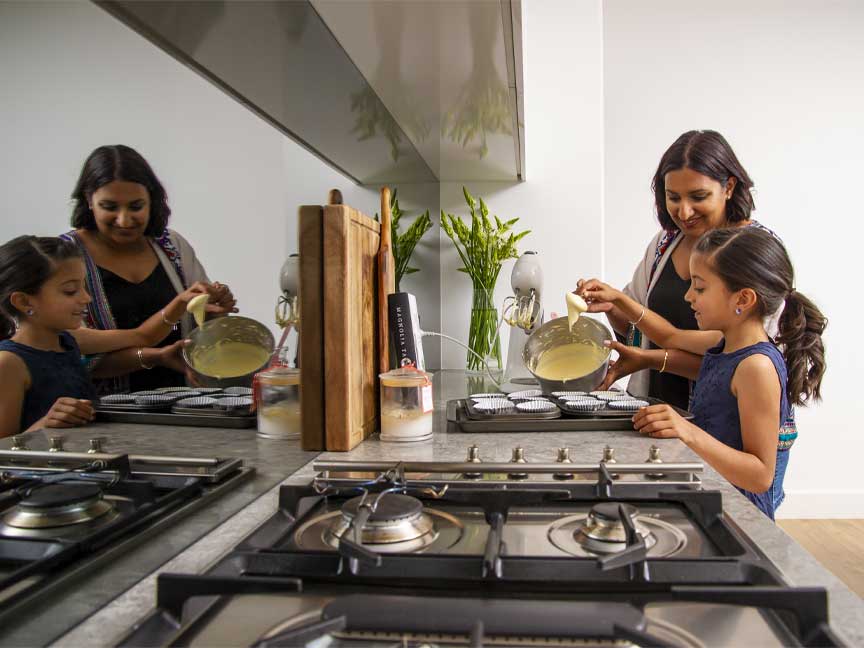 Dip your toes in with Bluetooth connectivity
Clipsal by Schneider Electric's Iconic smart outlets allow you to automate and control the appliance that you have plugged into it. So, you could set your heated towel rail to operate between 6-9am each day, or you could run a timer on the outlet you use for your hair straightener so you know that it is automatically turned off after 30 minutes.
You can set these options via the Wiser by SE app which allows you to set timers for durations of 1 second-24 hours, as well as set 24/7 scheduling, or use daylight levels as a trigger to turn things on and off. The technology operates using Bluetooth Low Energy connectivity and ControlLink technology, so once you have paired your Bluetooth devices you can use the Wiser by SE App on your smart device to configure it exactly as you want.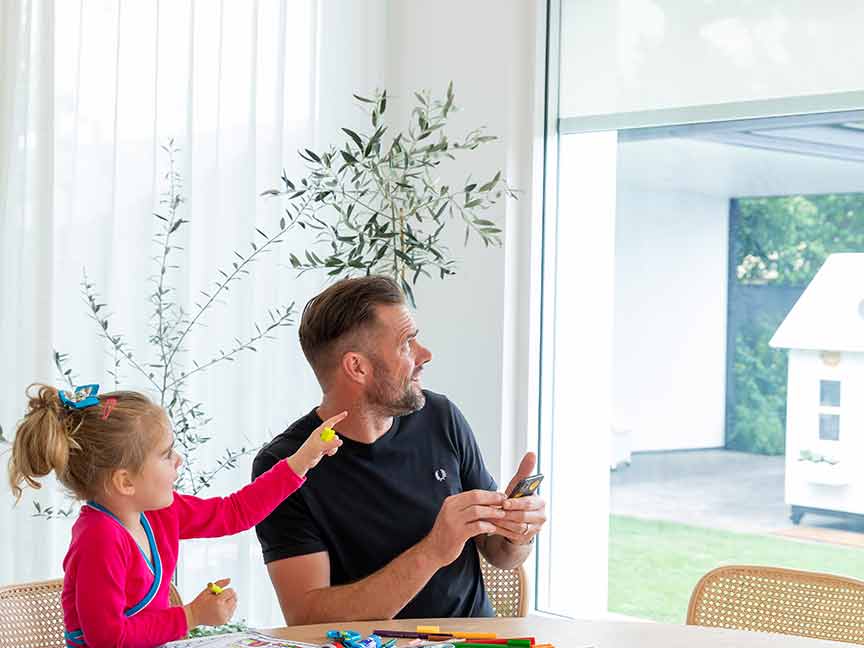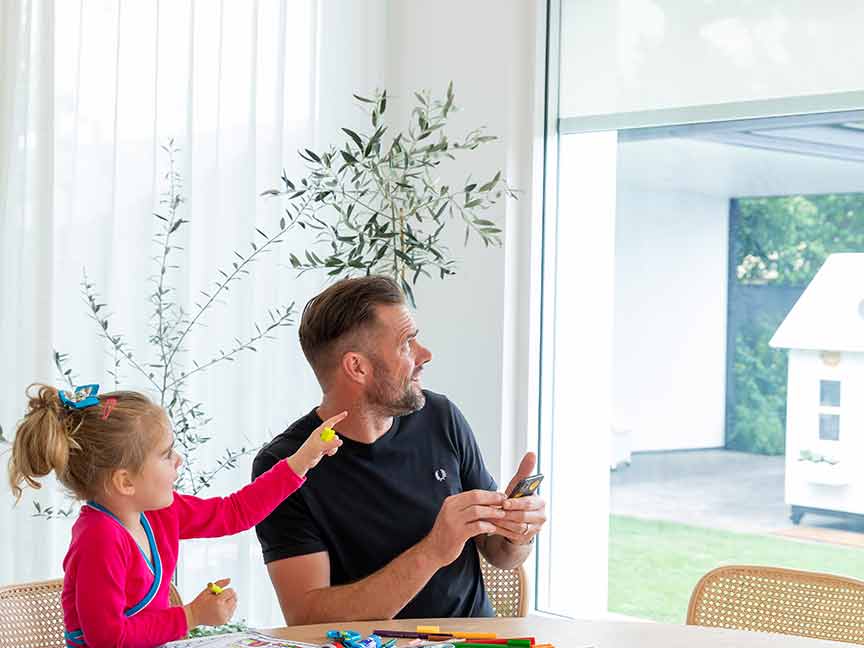 A whole home solution
If you really want your home to work for you, then nothing beats a comprehensive, whole house advanced home automation system.
Imagine arriving at your gate or garage and having it open automatically thanks to proximity sensing technology which knows you have arrived. You grab everything out of the car and with your hands full, the same technology is used to unlock your front door, so you don't need to struggle with keys.
Inside, the lights and heating are automatically turned on, providing you with a pathway from the door to the kitchen and lounge, where you put everything down and begin to relax. Your favourite music comes on, and as you make dinner, the blinds automatically shut when the sun goes down.
SpaceLogic C-Bus is a smart home solution that lets you integrate all these technology systems, and more, and allows you to control them remotely via your smart device.
Think lighting, security, audiovisual systems, as well as things like your irrigation system, under-floor heating, air conditioning and blinds.
A C-Bus system is best planned for during the building, or major renovation stage of your home, as it requires hard wiring, along with the rest of the house's electrical system.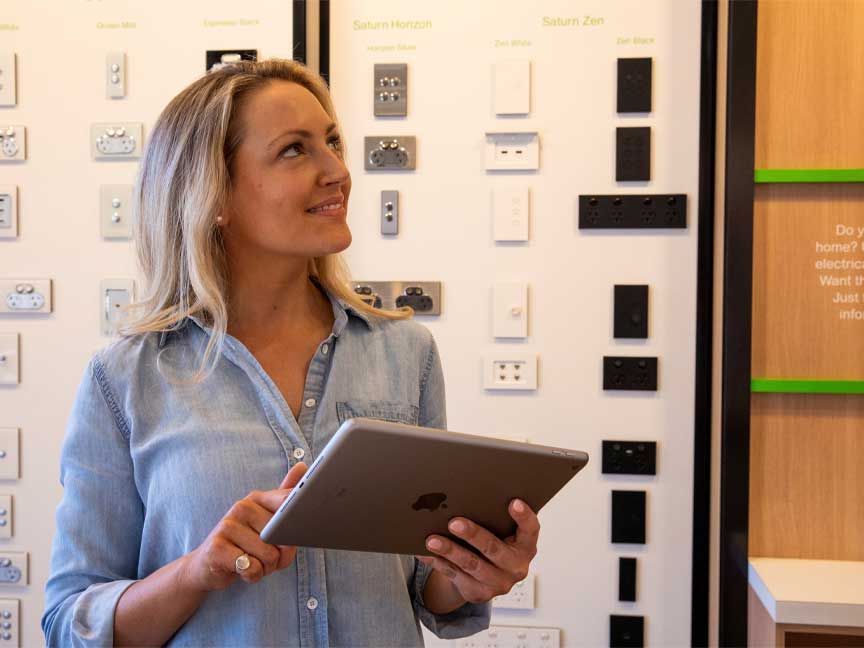 Experience it for yourself
Want to see a smart home in action and experience the added security, comfort and convenience that it can bring?
Visit a Clipsal showroom for a hands-on experience. We'll talk through your specific requirements, provide advice on what's possible and help you decide on the solution that is best for your lifestyle, your family and your budget.
Alternatively, talk to your electrician to discuss what you'd like your home to do, what the best approach is, and the expected costs.