A smart home that grows with you
A smart home lets you see and control almost everything that is happening electrically in your home from wherever you are; with a simple screen tap you can turn on your home's heating or air conditioning as you leave work, or set lights around the house to turn off automatically at the end of the day, or even create an 'Entertaining Moment' that lights up your outdoor area and turns on the music when friends arrive for dinner.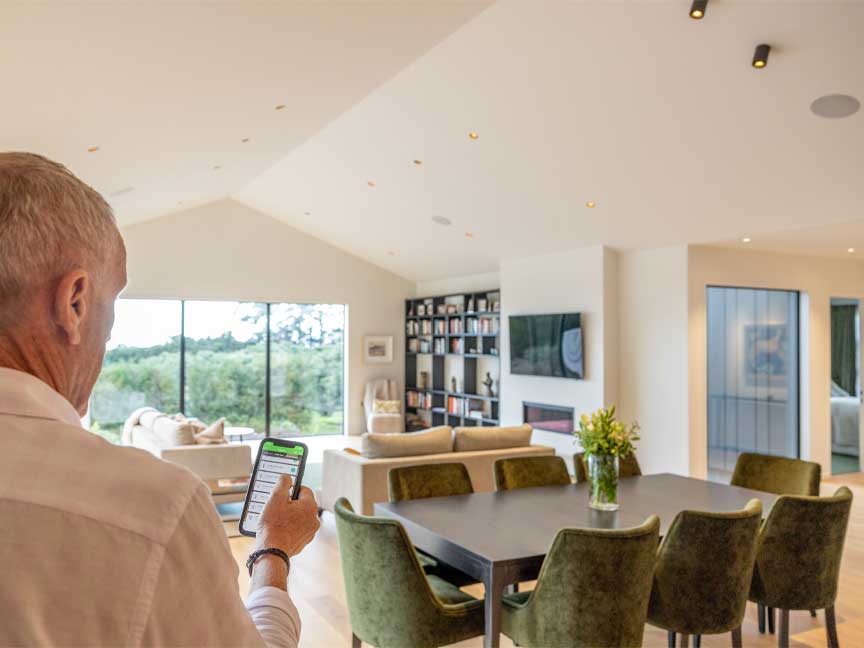 Streamlined living
"With smart home technology being more attainable for families, this technology is about to become as normal as stone bench tops in your kitchen," says Ryan Gazzard of award-winning Regent Homes.
You choose what you want your home to do for you and when, with full control of your indoor and outdoor lighting, security cameras, door and window sensors, audio systems, appliances, and even blinds.
Energy efficiency is a built-in benefit of smart home automation as nothing runs unnecessarily, cutting down on power costs and our impact on the environment.

Today's technology is user-friendly and scalable, so you can always start small and add more products as your family grows or your needs change.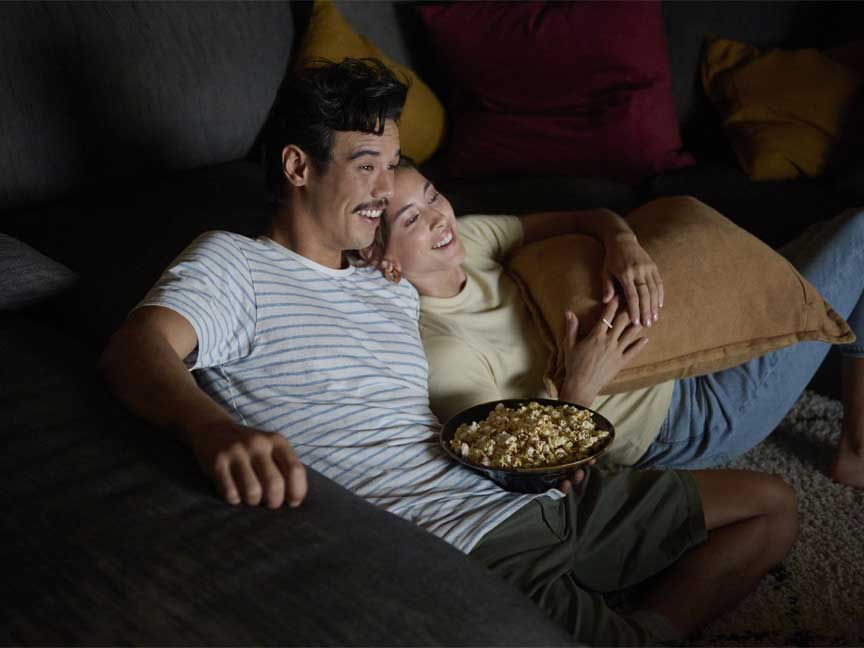 A smart, intuitive home
Gazzard says smart home tech is a big part of the future of housing and he encourages people to explore the possibilities. "See how this technology can enhance how you live in your home," he says. "It can also help to drive your household running costs down by integrating your solar, air conditioning and other items back to a central point".
Clipsal Wiser can be integrated with voice control for easy control over lights and heating, and the range includes sensors for doors and windows, temperature and humidity, and even water leakage. This means your home can tell you if a door or window has been left open or opens unexpectedly, it can close the garage door remotely, turn on the air conditioning if the temperature goes above a pre-set level, and even notify you if there is a leak in a monitored area.
Wiser can also create customised 'Moments' – a collection of actions in one tap, like a 'Movie Moment' that dims the living room lights, turns on the AV system and fires up the heater for a snug night on the couch.
Products for your needs
Add peace of mind with the new Clipsal Wiser IP cameras that have motion detection, night and day HD video recording, wide angle view and an intercom.
Complete the package with an EV car charger that sets your home up for the future and add an extra layer of protection with Arc Fault Detection Devices (AFDDs) in your switchboard, which are designed to detect one of the most common causes of electrical fires.
Because smart home tech is constantly innovating, it pays to invest in quality products at the beginning so you can add elements and upgrade easily in future. If you're renovating, this is also a great opportunity to ensure you have enough switches and sockets throughout your home.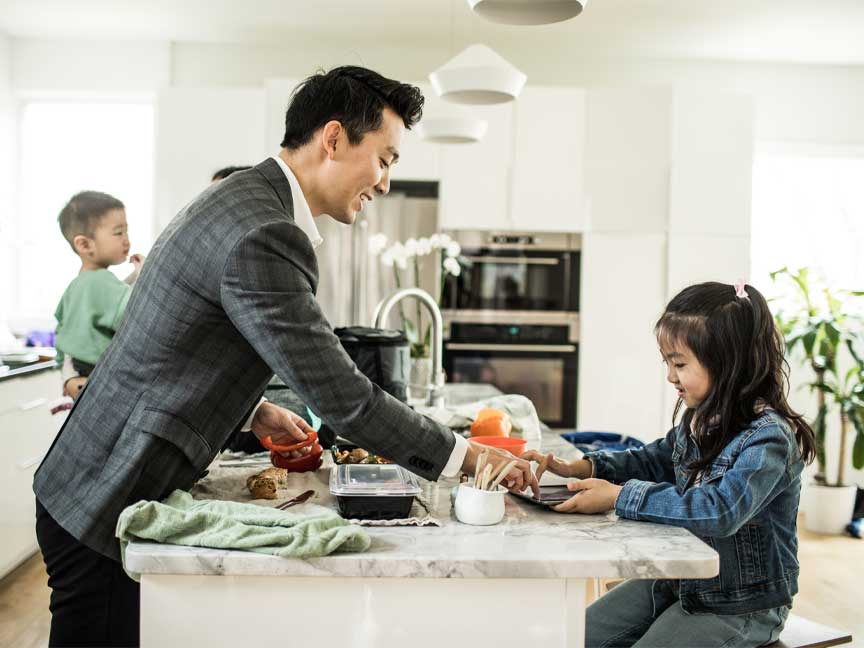 Get set up for life
Gazzard agrees that electric home design needs to be done with a view to the long-term. "It's important to consider not only your immediate family needs but also give some consideration as to how your family needs may evolve into the future."
He says that the growing trend of young adults staying in the family home for longer means many clients with larger family groups are keen to have separate areas, such as a parents' wing, or a teen "chill out" space with kitchenette.
Dynamic planning
Gazzard also recommends planning for multi-purpose spaces that work with the dynamic nature of family living, like a 'living zone' that could also function as a home office. "You can further enhance these spaces by incorporating USB charging points, light and temperature controls, or audio."
Clipsal Iconic offers great USB options such as the USB-C fast charge and USB A+C wall charging ports, the Night Walk motion sensor for hallways and bedrooms and stylish, connected outdoor power points too.
Whether you're building new, renovating a beloved family home, or looking to do an electrical and smart home update, good electric home design can help enhance the way you and your family live, now and into the future.