Mark Jeisman – Clipsal by Schneider Electric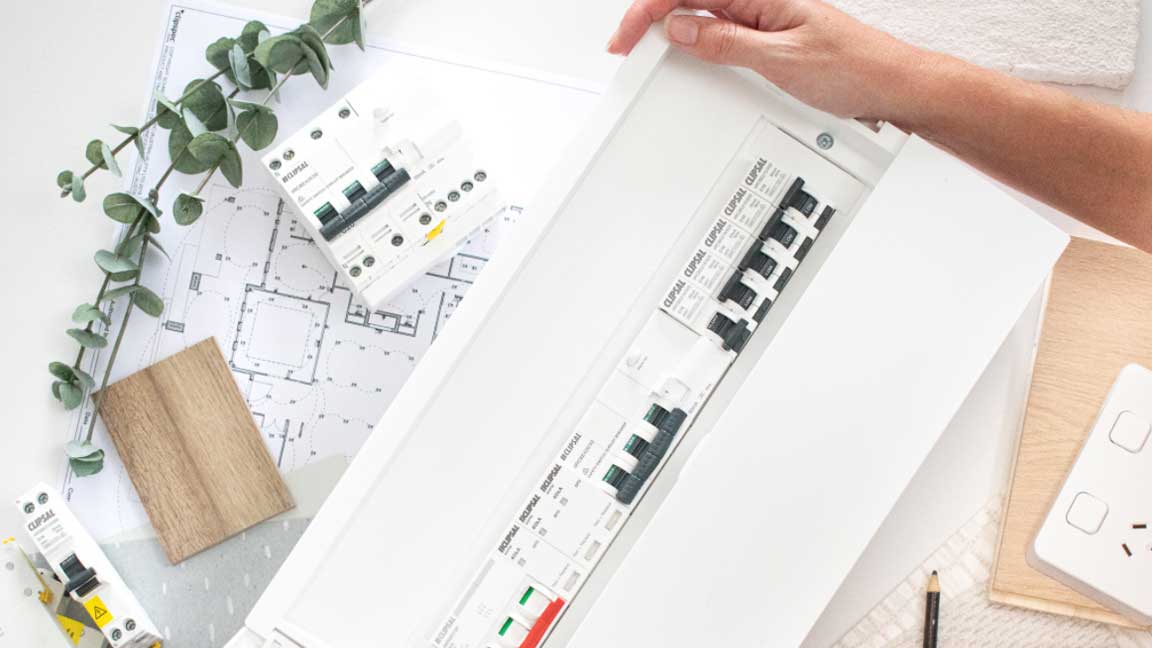 Introduction
It doesn't seem long ago the only defence in electrical safety at home was the humble fuse wire.
In fact, many Australian homes still use these rudimentary ceramic fuses which are there to protect the overloading of an electrical circuit's cabling. Thankfully, in the 1980's this one-shot wonder gave way to better technology in the form of miniature circuit breakers (MCB) which can swiftly restore the power supply after doing their job, simply by pushing a button or switch to reset.
RCD
Electrical safety was further elevated in the 1990's with the safety switch or the residual current device (RCD).
An RCD protects life and property by detecting earth leakage, an often-dangerous situation where a potentially exposed metal equipment part may become live or suffer a short circuit. The power is cut in milliseconds and minimises the risk a fatal electric shock.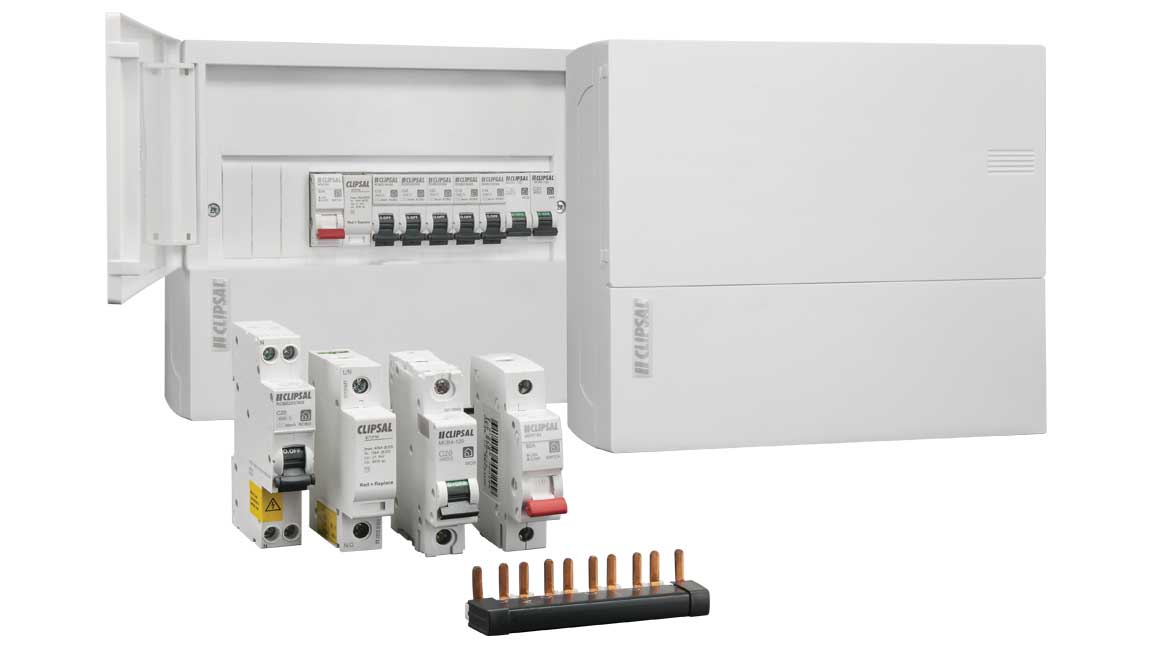 RCBO
As a result, recent changes to the Australian standards AS/NZS3000:2018 has mandated all final sub-electrical circuits in new residential properties or renovation works shall be protected by an RCD, which now includes devices such as lighting, hot water systems and EV chargers, in addition to general electrical circuits. Most new homes today generally install combination units of MCB & RCD called 'RCBO' to reduce space and cost inside the electrical board.
AFDD
Despite these important devices saving countless lives to date, according to Fire & Emergency Services hundreds of devastating house fires are caused by electrical faults in Australia each year. It stands to reason then a new type of electrical protection aimed at preventing some types of electrical fires is gaining popularity.
An arc fault detection device or an 'AFDD' uses clever technology to hunt for small electrical 'arcs' in your homes' wiring and shuts the power off when it suspects dangerous levels occurring. These arcs are not generally visible to the naked eye as they happen inside an electrical cable itself, a plug or connection box where joins might occur.
AFDD
Gary Busbridge, Standardisation Manager at Clipsal by Schneider Electric explains. 'A common example is that flexible extension cord you've had running through the sliding door for a while, or that old multi power outlet board with the bent plug that's a little bit dodgy. Arcing can occur both inside a damaged cable between the two electrical conductors as the copper wiring breaks down or where the cable might poorly join a plug or connector. Other contributing factors could be rodent activity, poor workmanship, ageing cable or loose connections. Eventually over time, the arcing can cause carbonisation that could lead to an electrical fire'.
AFDD
The smart analytics on board the AFDD monitor the electricity flow in real time, and even can detect the difference between regular 'acceptable' arcing that occurs naturally in devices such as light switches for example, and certain equipment like motors where arcing is a part of the normal operations. The AFDD ignores these phantom arcs, zeroing in only on suspect 'distorted' frequencies through the cabling pathway – from the electrical cabling behind the wall, the junctions, the power outlets and any extension cords up to the device.
Some arc faults may take time to build up enough burnt matter to ignite, however situations have demonstrated it only takes as little as 2.5 amps of current arcing to cause a cable fire in one second!
AFDD
Mr. Busbridge, whom also chairs the Australian Standards Wiring Rules Committee - the body that is tasked with creating and reviewing the rulings for electrical safety regulation- says unfortunately it is possible that lives may have been lost due to fires caused by arc faults. He adds: "At this stage whilst only a strong recommendation, I hope to see AFDD become mandatory in Australia, perhaps in a future revision of the standards."
AFDD
Countries such as the USA and New Zealand have already elected to make AFDD a mandated necessity in certain building types advancing the line defence of electrical and fire safety. According to tests undertaken by the CSIRO, what's clear is that modern home design, furnishings and personal possessions - which can often consist of numerous synthetic materials located in an open plan environment, That means the intensity of a house fire can burn significantly hotter and faster when compared to formal older style homes where traditional rooms featuring more naturally based materials generally had a slower burn rate.
Adoption
To make adoption of this new life-saving technology simpler and more convenient; Clipsal, manufacturers of electrical safety products in Australia since 1920, have recently released a single multi-functional circuit breaker (MCB), safety switch (RCD) and arc fault detection device (AFDD) combined into one unit. The Arc Fault Detection RCBO device which must be installed by a licensed electrician, is also compact in size which means that it will fit into many existing electrical boards as well as provide optimal safety enhancement on new homes.
We'll give you ideas
Sign up to receive news and commercial info from Schneider Electric and its affiliates via electronic communication means such as email. I agree to the collection of information on the opening and clicks on these emails, to measure performance of our communications and improve them. For more details, please read our Privacy Policy.