Getting away from it all to relax at the beach doesn't have to mean going back to basics. In fact, a smart home makes downtime even easier.
Bunker House by innovative design and build company Futureflip is a perfect example. This spectacular beachfront property nestles into the hillside at Gerringong on New South Wales' south coast, offering guests sweeping sea views and the knowledge that everything they need is literally at their fingertips.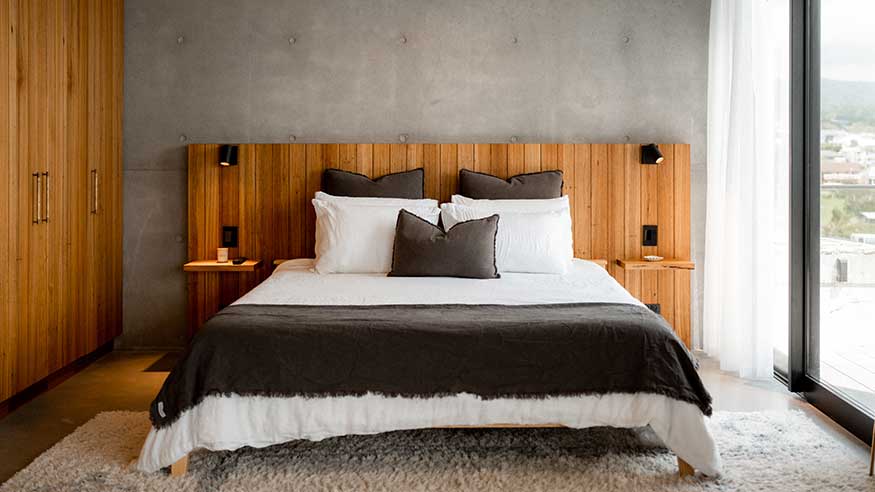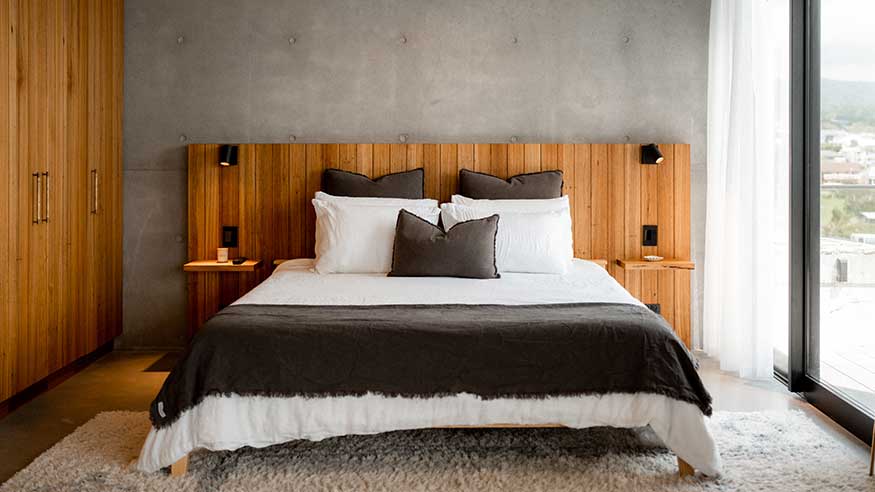 The home with everything
Bunker House is the creation of Futureflip founding director Neil Hipwell. Built as a sustainable luxury escape for Neil's family and friends, it combines Clipsal smart home automation with energy efficiency to create a home where every comfort has been considered – from full climate control, to an outdoor entertaining system and even an EV car charger.
The ocean-front home has a raw, stripped-back look that belies its luxurious interior. Its stone and concrete construction echoes the war-time bunkers dotted along the coast and contributes to the passive solar design principles that are a hallmark of Futureflip builds.
Home's complex features
Set across three levels, the home's complex features include a media room, intercom, indoor/outdoor audio system, steam room, heated pool, irrigation, air con and underfloor heating, automated blinds, shutters and windows, and security cameras.
With so many elements, Neil wanted the property to be simple to use for anyone who stayed there, especially as it is also available to rent. "I wanted everything to be controlled off my phone and off the Clipsal screens throughout the house. If my parents are here and they don't know how to do something, I want to be able to do it for them from wherever I am."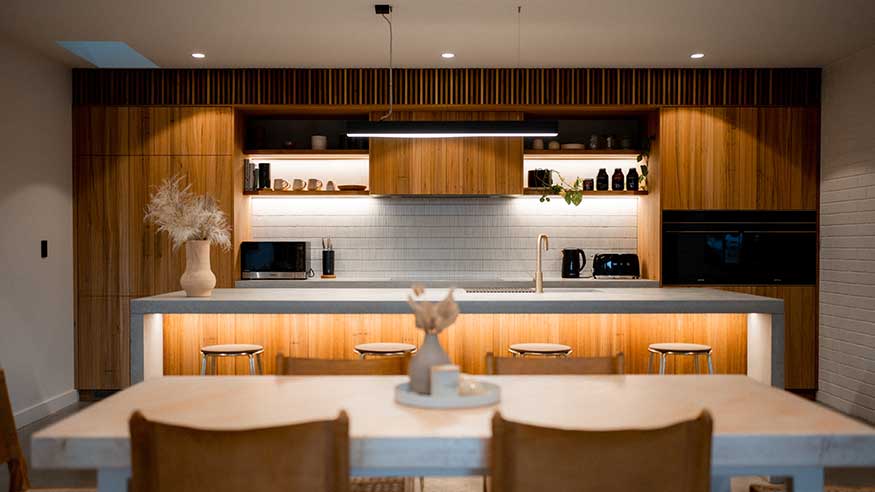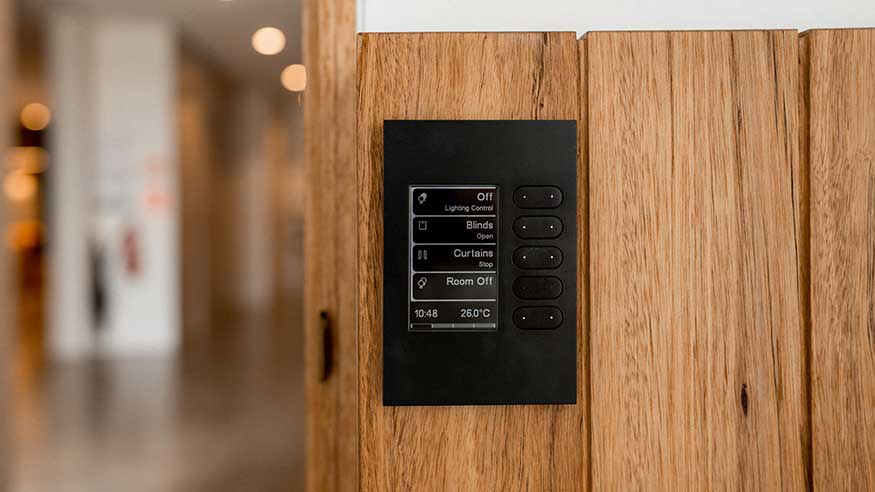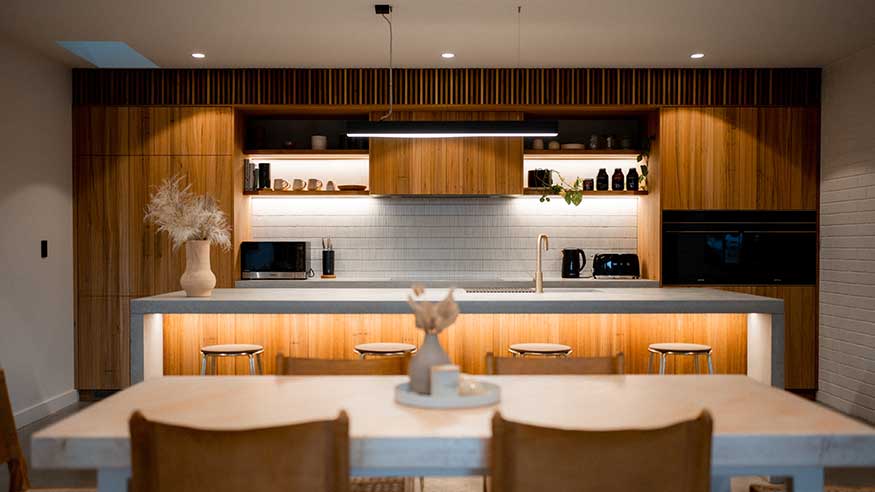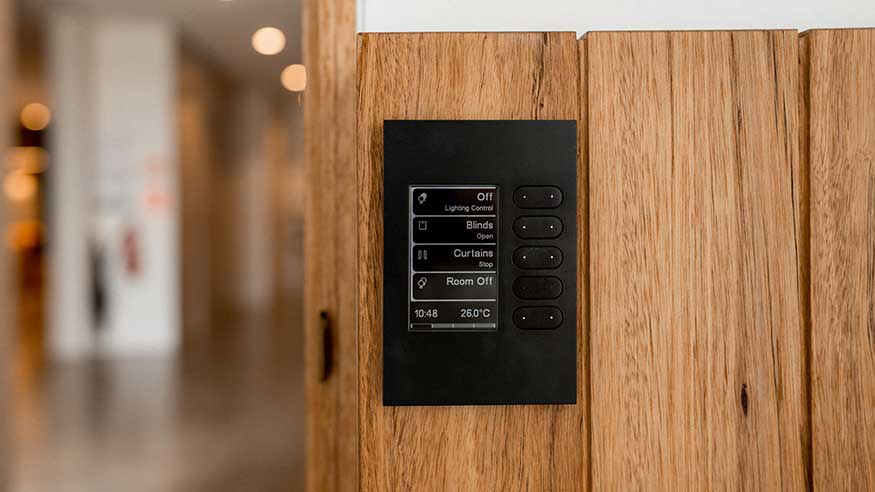 Simple, smart living
Tom Ryan of Ryelec Automation & Energy says the impressive scale of the home and its suite of features made it an ideal candidate for full smart home automation using Clipsal SpaceLogic C-Bus, a smart home wiring system. "We had to make it as easy as possible for someone to enter the house and know how to use it," says Tom.
C-Bus gives oversight and control of a property by linking electronic elements like lighting, audio-visual, security, appliances, heating and even garden features in one easy-to-use system managed via touch-screen wall panels and a phone app.
C-Bus Saturn Zen
The modern look of Clipsal Saturn Zen switches and sockets complement the sleek Clipsal screens throughout the house.
"C-Bus is what everyone interacts with in every room," explains Tom. "The Clipsal panels have little screens so you can label everything, making it a lot easier to use such a heavily automated home."
Built-in modes such as Home, Away, and Going Out are customised to activate features like air conditioning or pool heating, or to shut everything down, with a single screen tap.
Smart Home Automation
"We didn't compromise with the automation," says Neil. "Wherever I am in the world, I can control everything from my phone. If the grass is looking a little bit dry, I can hit the sprinklers," he laughs.
Tom says it is a fantastic solution. "Every house that we've put Clipsal C-Bus in, people love it. It's easy to use and we never have any dramas."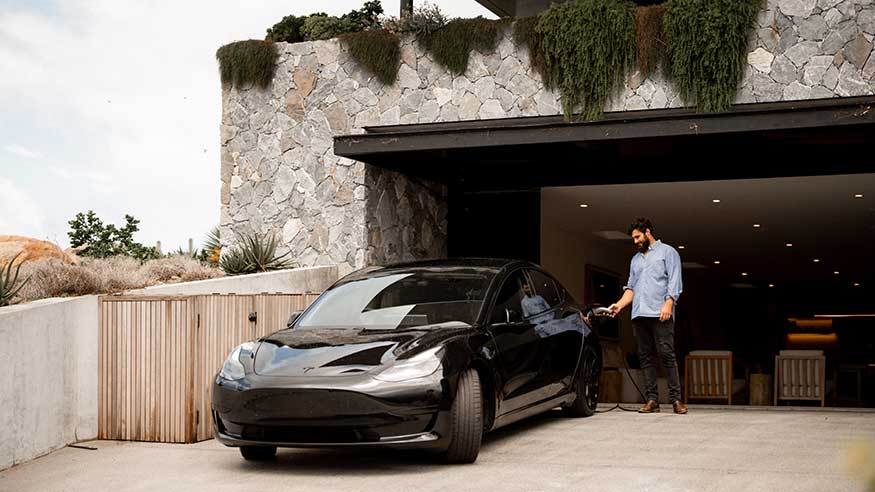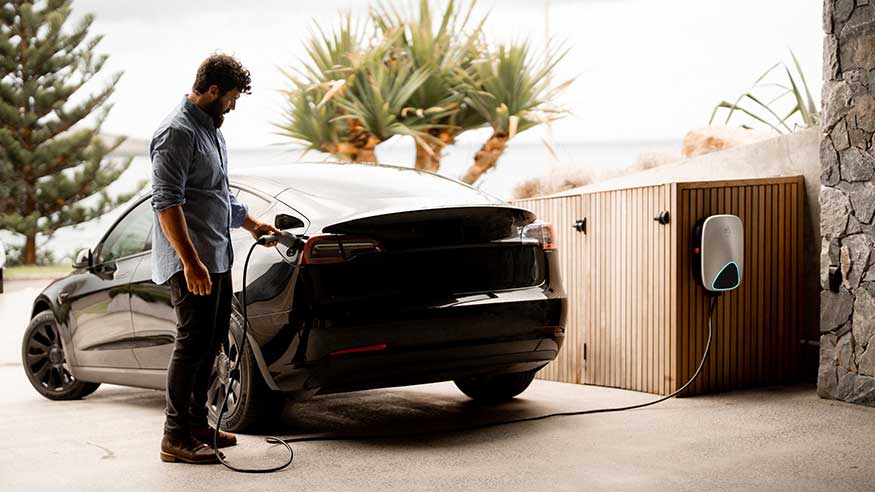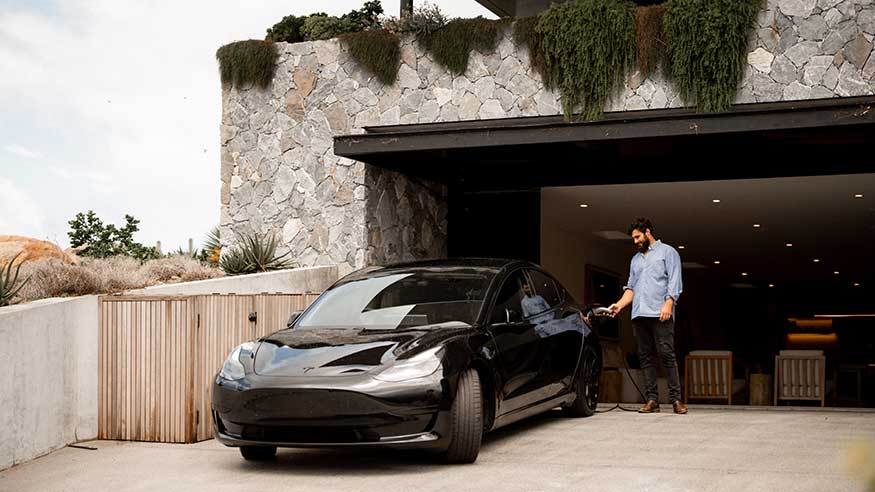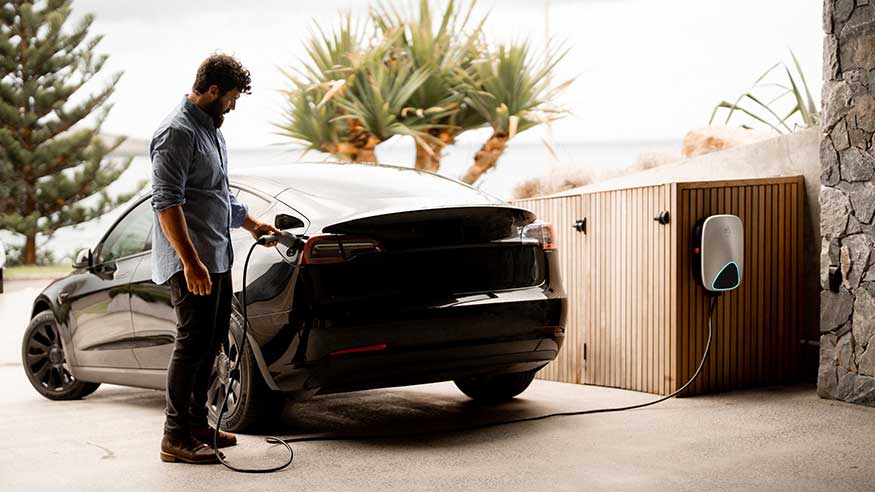 Charge it up
The energy efficient approach to Bunker House encompasses its building materials through to the addition of solar panels and rainwater storage, as well as the smart home automation to eliminate excessive energy use. A Schneider Electric EVlink Home charging station on the driveway completes the picture.
Tom Ryan says that the rapid growth in EV ownership has seen a surge in demand for residential EV chargers, and installing the EVlink Home charger for guests at Bunker House really enhances the property's offering. "Guests can jump in their car, head to Bunker House and recharge throughout their stay without having to worry about finding public charging stations."
EVlink Home charger
He says the EVlink Home charger has many other benefits too. "This is a 3 phase charger which provides far superior charging time than standard chargers," says Tom. "Most importantly, this charger has a peak controller. This constantly monitors how much power is being used and will change the capacity of the charger to not overload the electrical supply of the house. Guests can also monitor the charging from the screens inside the house."
The EVlink Home charger is weatherproof and robust so it can be wall-mounted inside a garage or outside. Its simple 'plug and charge' operation means vehicles can be charged quickly, safely and cost effectively.
The joys of quality time
With such a complex property, it's reassuring for Neil to know that his C-Bus home automation system lets him check on any aspect of the home from wherever he is in the world – easily staying on top of maintenance, energy usage, and security.
He says that Bunker House and its features have been life-changing. "For us as busy people, hanging out with friends isn't like it used to be. With Bunker House, it's created a place for us to enjoy quality time with our friends and family, which is something we didn't have before – it's created a whole new dimension of life."